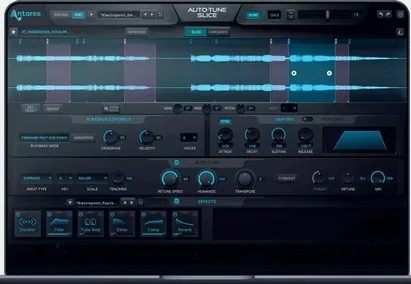 A hybrid of accurate sampler and flexible synthesizer, Auto-Tune Slice is more than just a sampler. This is a dimension of endless musical expression where you can play voices like instruments and turn endless samples into songs.
Key Features
Accurate vocal sampling tool and flexible synth hybrid.
Optimized for vocals, powerful for beats and instruments.
14 built-in effects.
Improved transient detection.
Constantly updated library of exclusive vocal presets.