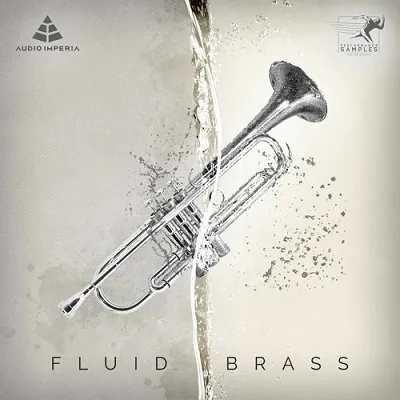 Fluid Brass combines repeat sampling concepts from Performance Samples' Fluid Shorts line in a dedicated tool built into Audio Imperia's powerful Pyramid engine for fluent and fast repetition patterns on wind instruments.
With 2 players per section (except for 1 Tuba player), the library can be used for both lead lines and chordal work, and its expanded range of 6 dynamics, 6 repetition speeds, and up to 10 round robins (triggered via simply playing faster ) closes the technical gaps to create a seamless performance.
KEY FEATURES
All-new recorded brass in partnership with Performance Samples: 2x Trumpets, 2x Horns, 2x Tenor Trombones, 2x Bass Trombones, 1x Tuba.
5 mic positions: Close, Section, A/B, Wide, Ambient.
6 dynamic layers and up to 10 round robins.
Faster speeds automatically triggered based on your playing speed.
Approximately 26 GB installed (NCW format).
Made for the free Kontakt Player, Version 6.6.1 or higher.
NKS ready.