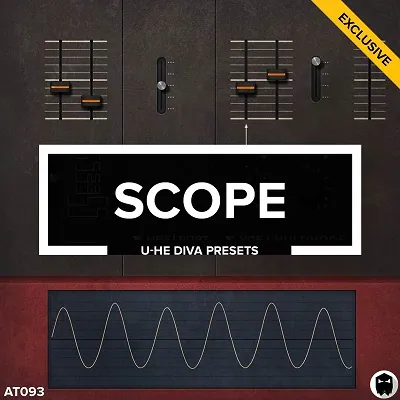 Expand your Diva preset library…
Scope provides 107 newly created presets for your Diva.
Every feature of the plugin has been used. Unleashing the full potential of this powerful software synthesizer.
Improve your sound design skills and let your music stand out.
---
---
UNLOCK YOUR POTENTIAL
New Presets. More inspiration.
Speed ​​up your workflow
Spend more time creating and less time searching for the right sound. Scope delivers all the sounds you will need to craft a new melodic masterpiece
Attention to detail
Each of the 107 presets has been carefully designed. Lose yourself in the undeniable character of every sound.
Discover new sound design techniques Learn how to design exceptional patches. Discover new routing and advanced modulation techniques.
REQUIREMENTS:
To use the presets you will need:
u-he Diva VST/AU v1.4.3 or higher