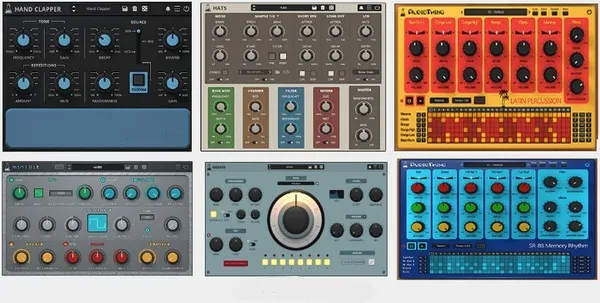 AudioThing® is an audio software company specializing in audio plugins.
It was founded in April 2011 by composer, sound designer and programmer Carlo Castellano and
has been producing and developing audio products ever since. The company is currently based in Dublin, Ireland.
AudioThing is essentially a one-man business working closely with
very talented freelancers (sound designers, graphic designers, DSP programmers, etc…) and artists (Alborosie, Hainbach).
The Instruments Bundle includes all AudioThing Instruments plugins.
---
◍ Hand Clapper v1.5.2 – 808, 909, HC2 and more.
◍ Hats v1.5.1 – Hi-Hats and cymbals.
◍ Latin Percussion v1.6.0 – Analog drum machine.
◍ miniBit v1.6.4 – 8-bit synthesizer.
◍ Noises v1.2.0 – Creative texture tool.
◍ SR-88 v1.6.0 – Analog drum machine.