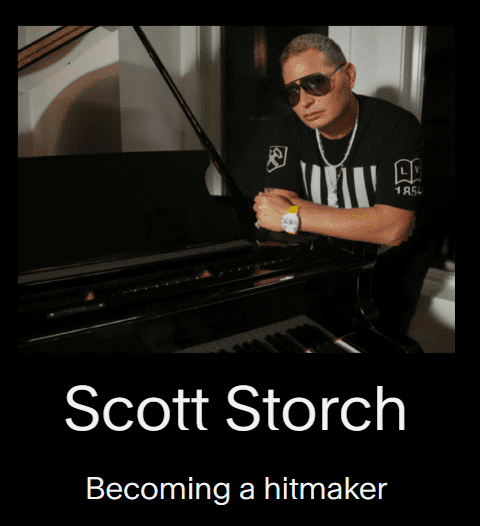 Become a hitmaker with Scott Storch
17 chapters
Storch became one of the leading producers in the music industry in the early 2000s, working with artists such as Dr. Dre, Eminem, Timbaland, Justin Timberlake, 50 Cent, The Game, Christina Aguilera, Beyoncé, Nas, and producing them. Snoop Dogg, Pink, Ja Rule and many more.
He knows exactly what it takes to take a track to the next level and what it takes to rise as an artist, as well as how to build and shape his career.
Becoming Scott Storch
01. My story
In the studio
02. Planning to work with a major artist
03. Working with ego in the studio
My signature sound
04. My keyboard techniques
05. Choosing sounds
06. Choosing drum sounds
Creating a track from scratch
07. Determining structure
08. Defining the bass line
09. Picking the tempo and promoting the song 10.
Live studio session: creating a track from scratch
Tracking feedback
11. Track review: still DRE – Dr. Dre featuring Snoop Dogg
12. Track review: Candy Shop – 50 Cent
13. Track Review: Fighter – Christina Aguilera
Inside the Industry
14. Relationships between music producers and labels
15. The evolution of music production
Advice for new producers
16. Working with new artists
17. Advice for aspiring producers
Example files : Not provided
Video format : MP4
Video : ID : 1 Format : AV
Audio : ID : 2 Format : AA