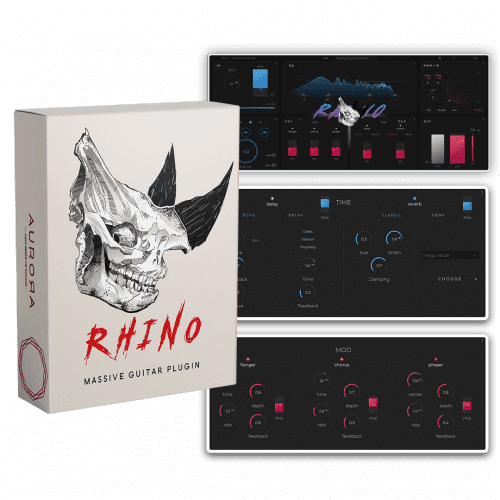 Cross the boundaries of guitar sound A compact yet advanced guitar plug-in. From a gentle clean tone
to the heaviest wall of sound that fills the entire mix.
Control every aspect of the signal from the main window and dial each parameter in expandable sections.
7 sections – create your own sound, not simulation Input – gate, gain control and high pass filter.
Preamp – 4 different drive models, large range and 4 additional switches that dynamically change
the character of the preamp.
Tone stack 4-band EQ dynamically changing according to the selected preamp, with adjustable frequency,
Q and gain, as well as configurable filter types and 3 preset tone matching.
FX is a dual section divided into modulation (chorus/phaser, etc.) and timing (reverb, delay, echo) subsections.
Power Amp – Resonance and Presence knobs for added character, plus a Hot knob for even more signal saturation.
IR – Load up to 4 impulse response files at the same time and mix them in real time until you find the perfect balance for your tone.
Output – maximizer, mixing knob and fader.
Features
 :
Aurora IRs are a built-in set of custom impulse responses designed specifically for Rhino.
A Rhino handle is a collection of interacting functions wrapped in a single parameter, Rhino. It
adds character, pushes the sound – it fits your sound right into the mix without ruining the dynamics or clogging the spectrum.
Compact User Interface – Designed for ease of use and clarity.
Extended Control – Each section can be expanded to unlock additional features.
Cross-Platform Presets – Share presets between Window, macOS, iPad and iPhone.
Dark Mode – Light and dark mode and color theme dynamically changing depending on the selected preamp.
4k UI is a fully scalable user interface that reads just as well on a 4k TV as it does on a smartphone. Designed with simple and intuitive controls in mind.