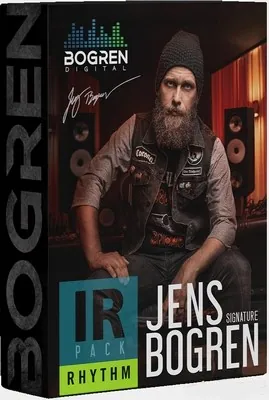 The gold standard of IR packages :
Created and mixed by Jens during actual shooting using high quality equipment
and then for many years field tested to ensure
they perform in tight mixes like no other IR on the market.
Jens Bogren Signature IR Pack: Rhythm includes:
35 killer IRs handpicked from real sessions.
Profiled from booths used by some of the biggest bands in metal.
Microphones and EQs to quickly and seamlessly fit into your mix.
Designed specifically for heavy rhythm guitars.
Smooth, analog high-end with no harshness.