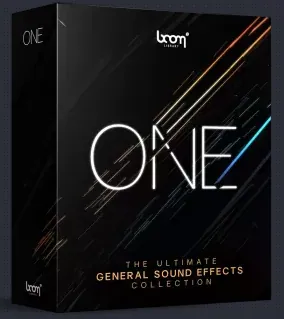 Free Download BOOM ONE Sample Pack by Boom Library Latest Version.
Overview of BOOM ONE Sound Library
ONE MASSIVE & ENERAL SOUND LIBRARY BOOM ONE is a unique set of original high-quality sound effects that have not been released in any other BOOM Library collection.
NEW RECORDINGS ONLY – SOUNDS FROM OTHER BOOM LIBRARIES NOT USED
The sounds are completely new, created from scratch, and are not represented anywhere else in any of our collections. They are from all genres for all audio professions, a general library that everyone can use, with common genres that everyone needs that are often left out of other libraries.
ONE SOUND LIBRARY FOR EVERYONE
With 40,000 files containing over 90,000 sound effects, BOOM ONE is our new flagship for general sound effects. No reused sounds, pristine and consistent quality. Ideal for creators, post-pros, video, gaming and more.
ONE GREAT AUDIO RESOURCE
BOOM ONE is the foundation of your success. A comprehensive and consistent reference library of common sound effects that is the perfect complement to our massive themed BOOM Library collection.
Features of BOOM ONE Sound Library
This flagship sound library features 40,000 files, each with pristine and consistent quality. It includes a variety of nature ambiances, humanoid creature vocals, dog sounds, car handling sounds, vocal sounds, Halloween effects, and much more.
Content
Update 23.09
NATURE AMBIENCES

Forest Ambiences
River
Cliffside & Creek Ambiences
African Nature Ambiences With Exotic Birdsong

HUMANOID CREATURES

Snarls
Growls
Barks
Screams
Howls
Hissses
Spits
Update 23.10
DOGS

Mixed Breeds
Staffordshire
Labrador
Kangal
And More

CAR HANDLING

Opel Corsa
Honda Jazz
Ford Fusion
Seat Ibiza
And More
Update 23.11
VOCAL SOUNDS

Breathing
Slurping
Exhaling
Sniffing
Burping
Coughing
Kissing
Grunting
Sneezing
Smelling
Whistling
Yawning
Snoring
And More

HALLOWEEN SOUNDS

Creepy Creaking Wood Floor And Door
Piano Notes And Creaks
Knocking On Door
String Slides
Eerie Designed Sounds Like Music Box Or Creepy Choir
Creepy Drones
And More

ADDITIONAL SOUNDS

Forest And Suburban Ambiences
Ceramic Sounds
Doors
Wood Sawing Sounds
Wood Chopping Sounds
Juice Maker
Metal Friction Sounds
And More
Technical Details & System Requirements
Format

: WAV

Quality

: 24-bit 96 kHz stereo