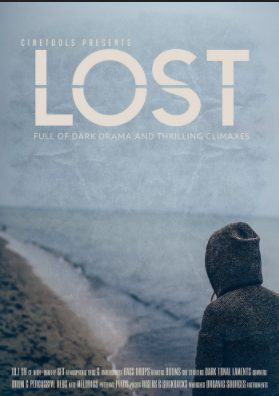 Tough, tender, tense and twisty! All fans of dark drama will be fascinated by this rich new library! Cinetools is proud to present "Lost", which features modern and powerful trailer sounds with a sense of loneliness and foreboding. Filled with 1000's of top-notch sound effects, it showcases general emotions and fear of the dark side of humanity. Comes with a varied selection of sounds ready to create a sense of tension that fits well with your projects. Designed for dark, exhilarating, nervous, breathtaking scenes and trailers, everything is powerful enough to set the mood and evoke emotion in your production.
This fascinating library is loaded with a ton of intriguing sounds covering all of the latest and greatest trends in cinematic scoring. Ambient beds and underscores will take you on a journey through the emotions of human drama, beautiful piano melodies enveloped in cushions and delicate textures that suit everything from dark romance to broken heart, various percussions and discordant melodic structures that create the feeling of thrilling waiting scenes such as as well as contemporary dramatic cues for rapidly changing intensity. In addition to all these sounds, "Lost" contains other cinematic elements such as blocking hits, bends, evolving atmospheres, pings, impulses and patterns, rises and blowbacks, whistles, rumblings, deep dives, amazing bass,
In detail, expect to find 10.6 GB of high quality sounds, including 1000 ready-to-use cinematic sound effects, split into two main folders, Designed SFX and Designer Tools. The Designed SFX folder contains 777 created sounds including 60 atmospheres, 50 atmospheric layers and underscores, 50 bass drops, 31 benders, 62 booms, 47 starters cues, 40 dark tonal laments, 20 downers, 37 drums and percussion plates, 59 hits, 65 Melody, 55 patterns, 30 beeps, 61 impulses, 50 ups and downs and 60 sibilants. Each sound in the folder is recorded in 24-bit / 192 kHz format, designed and transmitted in the standard 24-bit / 96 kHz format to provide the highest quality for today's cinematic needs.
Designer Tools includes 223 sounds, containing all the elements you need to create your own organic sound effects from scratch … Includes a variety of organic recordings, from metal rumbling and resonance to rolling and falling rocks, textures from debris to screeching, from leaves to the forest, etc. In addition, some instrument sounds are captured from electric guitar, mandolin, violin, cello and bass with various actions such as drums, textured and bowed. All sounds are recorded with Rode NT1, Rode NTG-3, Zoom F8, Tascam DR100 MKIII, custom made coil pickup, and has an incredible 192 kHz / 24 bit sampling rate to provide the best quality for extreme pitch shifting and processing effects.
Ideal for any dark drama, detective, suspense, scene or thriller project, and also works well for many other situations where movie-standard sound is required. Plus, it's a good source for anyone interested in breathtaking themes, disturbing underlines, exciting backgrounds, sound for dark TV shows and video games, or just anything that calls for an original!
1000 Files
24 Bit / 96kHz (Designed SFX)
24 Bit / 192kHz (Designer Tools)
777 Designed SFX
223 Designer Tools
060 Atmospheres
050 Atmospheric Beds & Underscores
050 Bass Drops
031 Benders
062 Booms
047 Cue Starters
040 Dark Tonal Laments
020 Downers
037 Drum & Percussive Beds
059 Hits
065 Melodics
055 Patterns
030 Pings
061 Pulses
050 Risers & Suckbacks
060 Whooshes