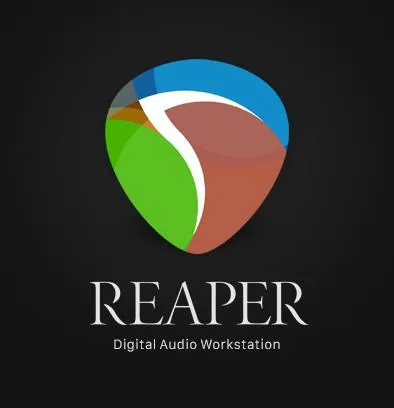 REAPER – DAW, software environment for audio production, recording and audio engineering. The audio station has wide functionality and is an advanced professional working system for creating, recording, editing and mixing audio and MIDI material, as well as mastering compositions. Includes a simple video editor.
If you add a hardware audio interface of your choice (AD/DA: A/D/D/A) and a microphone, you have a complete recording studio. It is suitable for recording anything from a soloist to a band to an orchestra.
REAPER turns your computer into the full power of any top-notch recording studio. It will support almost any existing audio interface. Even interfaces manufactured by companies whose software does not allow the use of any other hardware interface.
There are no track types, busses, instruments, or offline processing in REAPER. If you want to create a drum bus, just add a track above the drum tracks and click the folder button. The drums will automatically go to the folder. Once you've set the drum levels and FX exactly where you want it, you can record the folder's output to non-destructively freeze the drums and move on.
Main characteristics:
– Portable – supports launching from USB sticks or other removable media.
– 64-bit sound engine
– Excellent low latency performance
– Multi-processor capable
– Direct multi-track recording to many formats including WAV/BWF/W64, AIFF, WavPack, FLAC, OGG and MIDI.
– Extremely flexible routing
– Fast, tool-free editing
– Supports a wide range of hardware (almost any audio interface, external hardware, many control surfaces)
– VST, VSTi, DX, DXi effects support
– ReaPlugs: high quality 64-bit effects suite
– Tightly coded – installer weighs just over 2 MB
Editing options:
– Tool-free mouse interface – spend less time clicking
– Drag and drop files to instantly import them into your project
– Support for mixing any combination of file type/sample rate/bit depth on each track
– Easily split, move and resize elements
– Each element is easy to manipulate fade and volume
– Tab for timing support
– Customizable and editable automatic fade of overlapping elements
– Pitch shift for each element and time stretch
– Arbitrary grouping of items
– Markers and envelopes can be moved logically in sync with editing operations.
– Pulsating editing – moving/deleting elements can affect later elements.
– Multiple tempos and time signatures for each project
– Ability to define and edit a project via regions
– Automation Envelopes