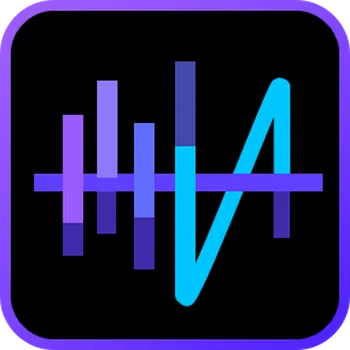 Overview of CyberLink AudioDirector Ultra:
CyberLink AudioDirector Ultra is a powerful music processing toolkit that empowers users to create their soundtracks, perform multi-track recording, use mixing tools, eliminate noise and interference, and restore audio quality. It offers seamless synchronization of audio adjustments with video playback, making it an ideal choice for audio post-production in video projects. AudioDirector supports a wide range of video and audio formats, including multi-channel audio.
Features of CyberLink AudioDirector Ultra:
AI Wind Remove: With the power of artificial intelligence, effortlessly remove wind gusts from audio clips, enhancing clarity in dialogue and ambient sounds.

Punch & Roll Recording: Quickly record long voiceovers or podcasts and easily make adjustments to dialogue tracks.

Restoration Adjustment Tools: Includes tools for adjusting dialogue intonation, removing hoarse sounds, noise reduction, declipping, declicking, hiss removal, and more.

Visual Spatial Audio Editing: Edit audio tracks for 360-degree videos in a visual preview window to fine-tune audio direction and pitch.

360º Video Support: Preview, import, edit multi-channel audio clips, and export in 360 formats for a seamless workflow.

Vocal Transformer: Transform vocals with natural-sounding filters, including presets like phone, gender, robot, and more.

Multi-Channel Device Recording: Record from multiple audio channels simultaneously, simplifying editing and synchronization.

Track Alternatives in Mixer Room: Try different effects and recordings on the same track with alternative tracks, streamlining the editing process.

Ambience Creator: Maintain consistent ambiance by using a sample background sound throughout your audio clip.

Surround Sound Panner: Create complex surround sound projects with dynamic panning technology.

Auto-Fit Background Music: Automatically adjust background music tracks to match the length of your video.

Batch Processing: Apply effects to multiple audio files simultaneously, saving time.

Codec Preview: Preview the final result and identify artifacts before production for better audio quality.
Technical Details and System Requirements:
OS: Microsoft Windows 11, 10, 8/8.1, 7
Processor: Intel Core™ i-series and above (Haswell or AMD equivalent)
Graphics Processor (GPU): 128 MB VGA VRAM or higher (2 GB VGA VRAM for AI features)
Memory: 4 GB RAM (8 GB or above recommended)
Hard Disk Space: 1 GB required
Sound Card: Windows compatible sound card
Screen Resolution: 1024 x 768, 16-bit color or above
Additional Notes: Importing/Exporting video/audio with Dolby Digital audio supported on Windows 8/10/11 with Windows inbox codec. AI optimized features supported in Windows 10 or above versions.