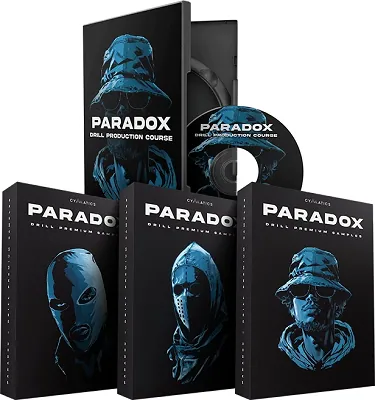 Heavy percussion drill samples for creating banger tracks
This collection delivers the dark, brooding, gritty aesthetic that the Drill genre is famous for.
Content
We took inspiration from some of the biggest Drill artists and producers in the game, including 808 Melo, Abra Cadabra, and more.
Inside, you'll get a wide variety of premium Melodies, hard hitting Drum One Shots, and explosive Drum Loops for making Drill music.
PACK #1
$25 VALUE
Drill Melody Loops
Dark & brooding melody loops designed for heavy drums & 808s
This collection delivers on the dark, brooding aesthetic that the Drill music genre is well known for.
Each melody loop was created with heavy drums and bass in mind, so they pair extremely well together straight out of the box.
For these melodies, we took inspiration from some of the biggest Drill artists & producers in the game, such as Central Cee, Abra Cadabra, and more.
PACK #2
$25 VALUE
Drill Drum Loops
Explosive drum loops to take your tracks to the next level
To complement the raw and heavy sound of Drill music, we curated a selection of hard-hitting and aggressive drum loops.
These drum loops were optimized to capture the essence of the Drill genre, providing the intense and driving rhythm that it's renowned for.
Additionally, we've included the stem track outs for each drum loop, allowing you to personalize each drum layer and tailor it to the specific needs of your track.
PACK #3
$25 VALUE
Drill Drum One Shots
Powerful drum one shots to pair with heavy bass & 808s
Each drum one shot sample in this collection was meticulously crafted to embody the heavy, punchy sound that Drill music is renowned for.
Inside this pack, you'll get a plethora of high-quality drum samples including powerful 808s, Kicks, sharp Snares, crisp Hi-Hats, Cymbals, and much more, each carrying a heavy sound sonically.
These drum one shots are specifically designed to punch right through any mix with ease, seamlessly blending with heavy bass driven tracks.