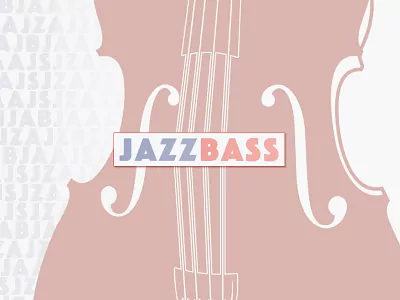 Jazz Bass is a completely new approach to our set of instruments dedicated to jazz music.
Expanding on the concepts we introduced in Simple Jazz Bass, we decided to make a more deeply sampled instrument that captures all the nuances of the instrument, sampled in a professional studio and using up to 5 different mic positions.

Requirements: NI Kontakt FULL v6.7.1 or newer!
The instrument features 4 articulations: Pizzicato, Pizzicato Vibrato, Legato and Glissando.
Moreover, we sampled two "special" articulations:
Slap, very useful for bluesy, percussive passages and rockabilly;
Ghost Notes, like slap notes, ghost notes are mostly used to give a groove to the bass line.
Jazz Bass is available now and it is also part of the Jazz Trio Bundle along with Scoring Piano and Jazz Drums – Brushes.
Important! Please notice that Simple Jazz Bass and Jazz Bass are completely different products!
FEATURES
6.0 GB .ncw compressed sample pool
Deep-sampled from pianissimo to sforzato
5 different microphone positions
4 articulations + 2 special articulations
Custom patches
Different mix presets
Release volume control
12 IR reverb impulse