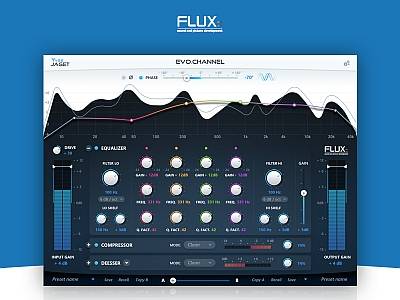 Year / Date of Release : 10.2021
Version : 20.12.0.49880
Developer : Flux Developer
site : flux
Format : VST, AAX * (MOD.)
Bit depth : 64bit
Tablet : cured (put and work) | R2R
System requirements : VST, AAX host, Windows – 7 SP1, 8.1 and 10, all in 64 bits only, A graphic card fully supporting OpenGL 2.0 (If your computer has an ATi or NVidia graphics card, please assure the latest graphic drivers from the ATi or NVidia website are installed).
Description : Software emulator for the channel console.
The philosophy of the Analog Channel Strip, which is an integral part of all analog consoles, is to be efficient, fast and create great things right from the start.
The EVO Channel is designed to be as efficient, fast and practical as possible, adding the benefits of creative digital innovation in terms of workflow and sound, providing everything you need to control your sound!