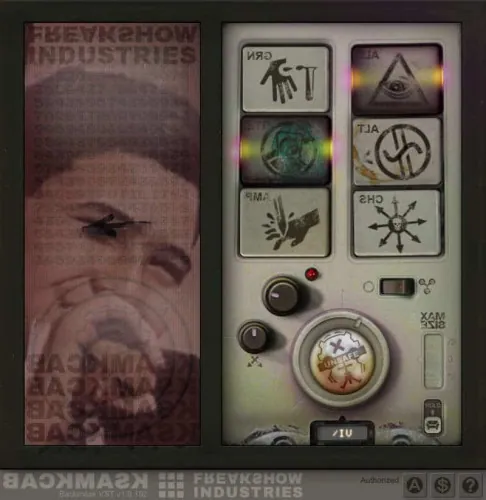 BACKMASK USES GOVERNMENT APPROVED PARADOX PROCESSING TECHNOLOGIES TO DISPLAY THE HIDDEN TERRORS OF THE MUSIC.
DISCOVER CONSPIRACIES OF GHOSTS, ALIENS AND OTHER TRICKERS WITH FREAKSHOW INDUSTRIES BACKMASK
---
REVERSE OF THE FUTURE
Do dumb shit for breakfast. Don't care what could go wrong.
INTUITIVE DESIGN
We eliminate the learning curve by making learning impossible.
FUTURISTIC INNOVATION
We create the effects of a tomorrow that will probably never come.
EXPECTED PERFORMANCE
No effect is complete without a malfunctioning causal resonator coated in protective gel.
BEST QUALITY
Only the best for you, dear little snowflake.
GENEROUS LICENSING
We fight crime by legalizing it. You cannot break a contract that you never entered into.