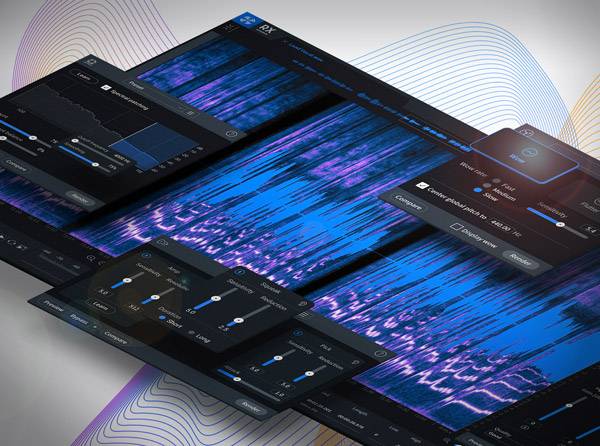 Manufacturer: Groove3
Manufacturer Site: Link
Author: Patrick
Coffin Duration: 2h 08min
Material Type :Video Tutorial Language: English
Description: Studio Pro Patrick Coffin provides detailed video tutorials on iZotope RX 8 with tips and tricks! If you want to go further with the iZotope RX 8 and discover new workflows and creative use of RX, these videos are what you need to watch. In addition, to simplify and increase the efficiency of repetition, you will also get audio files used in the video so that you can practice while watching what you are learning. These videos are designed for those who have a basic knowledge of the iZotope RX 8 and want to learn more. If you're completely unfamiliar with RX 8, we recommend that you first view the iZotope RX 8 Explained®.Patrick greets you and starts with a comprehensive introduction, an overview of spectrogram display, the basics of the RX interface, and a summary of all the repair modules, utilities, and measurements so you're up to date and ready to dive into tips and tricks. He then explains the clever scaling and selection techniques that are an important part of working effectively in RX, how to creatively use Batch Processing, Repair Assistant, Output Noise Only, Instant Process, Module Chains, and non-destructive work, which proves invaluable for daily use.In the rest of the videos, you'll see and hear how to quickly and easily clean male and female vocals, how to isolate drums for a cleaner mix using the De-Bleed module, how to fix and remove metronome leaks after recording, how to effectively reduce noise while maintaining natural sound on field recordings with Damage Control, how to get creative by creating unique pads from crappy MIDI guitar part, and more!

Content
01. Introduction & Spectrogram Basics
02. RX8 Interface Basics
03. Smart Zooming & Selection Methods
04. Repair Modules Rundown Pt. 1
05. Repair Modules Rundown Pt. 2
06. Utility & Measurement Modules Rundown
07. Quick Tips for Better Performance
08. Easy Male Vocal Cleanup
09. Easy Female Vocal Cleanup
10. Using the De-Bleed Module to Isolate Drums
11. Repair Click Bleed
12. Damage Control on Noisy Field Recording
13. Creative Thinking in iZotope RX8
14. Overview & Conclusion+ Audio Examples Folder

not provided Video
format: MP4 Video: AVC, 1920×1080, 16:9,
30 fps, 750 kb/s Audio: AAC, 48 kHz, 128 kb/s, 2 channels