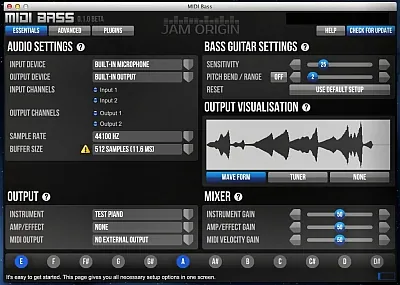 Revolutionary multi-effects processor and translator of your bass guitar signal to MIDI.
MIDI Bass is full of unique features yet easy to use.
MIDI Bass listens, recognizes your playing and reacts accordingly. Now it's your trusty old bass
Add any synthesizer or virtual instrument to your bass effects arsenal!
Full integration with your DAWs will improve your workflow when recording or composing.
Loads your plugins. Virtual Instruments, Effects, Pulses, MIDI Bass is a great host.
Great for live use. Standalone or in a DAW.