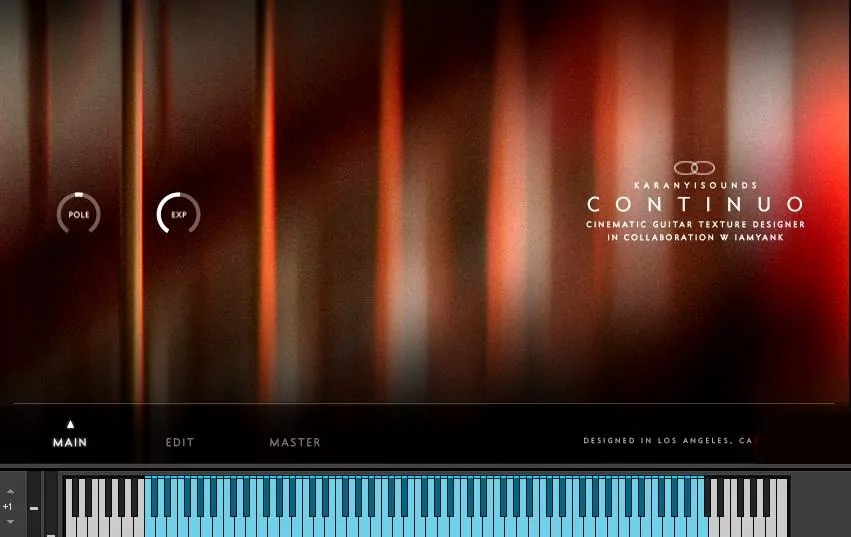 Continuo is a complex-sounding cinematic texture tool based on electric guitars for creating endless pads, unusual soundscapes, distinctive atmospheres, and experimental sublayers, especially for movies, video games, and electronic music. This is the first release of our cinematic series with our brand new, easy to use Layer Designer Engine where you can edit, modulate and mix up to 4 separate instrument modules at the same time. Your ongoing journey begins now.
[Perfect for]
Organic soundscapes and pads
Orchestral sublayers
Complex moving/pulsing textures
12 extra-long guitar patches
6 Hojave Guitars: Raw patches that sound almost like a cello, with plenty of randomness and life to create intimate textures or enhance realism (as an extra layer).
6 Badlands Guitars: Straight, punchy and sometimes organ patches for creating harsher or epic soundscapes.
Techniques: bow, tremolo, vibrato, beat (wooden stick), drive patches.
4 Extra Large Texture Patches
Open, huge and spacious patches for creating ethereal or even symphonic orchestra sounding textures when mixed with other patches.
Straight, ultra-long reverbs created with several eurorack modules, Eventide and Strymon pedals.
Extreme Time
Slot and Synth Sub Level Additional patches for additional paint options, including the 300x Stretched Bowed Guitar patch and the Moog Subsequent37 Taped Synth patch.