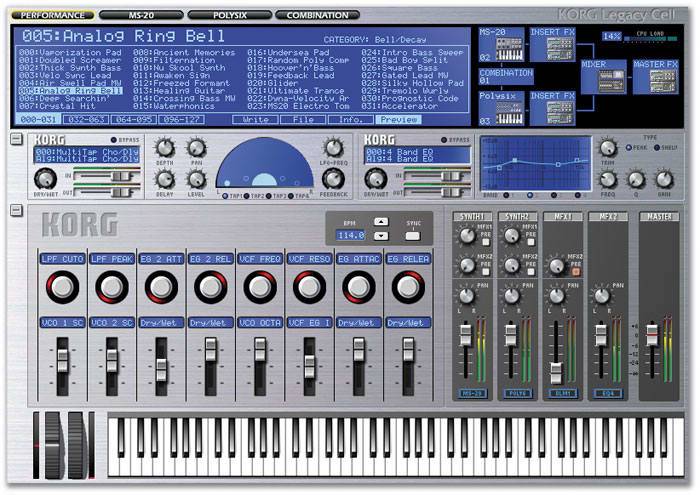 Korg LegacyCell is a virtual synthesizer that allows you to create combinations of two instruments (MS-20 and/or Polysix), two inertial effects and two master effects (a total of 19 algorithms: compressor,
limiter, overdrive, equalizer, flanger, fire, chorus, diley, reverberator,
etc.). It is possible to overlay sounds (with
dynamic layer switching) and create
keyboard zones, assign controllers to control the parameters of tools and effects. There are 256 ready-made performances. MicroKONTROL
MIDI controller is supported.