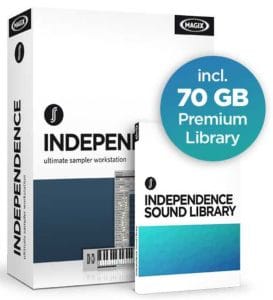 Library for the sampler MAGIX – Independence Pro v3.6.0 R2R
Difference from the version – MAGIX – Independence Library (YTIF) the ability to install the installer from R2R. The version of MAGIX – Independence Library (YTIF) on the new MAGIX – Independence Pro v3.6.0 R2R gives a license error.
The Independence sampler workstation combines a collection of high quality sampled instruments with intuitive sound design options. Independence can be used in three different modes – as a creative tool for music production, an effects rack for sound design, or a host application for live performances.
PURE POWER: UP TO 70GB SAMPLE LIBRARY
With precise microphones, cutting-edge technology, the finest session musicians, and outstanding instruments, quality and attention to detail come through in every sound in the sample library.
Additional information, installation
From myself: I would be glad if someone took my distribution and created their own (based on mine), because I don't have the opportunity to distribute this distribution for a long time. I create distribution only to help people who are looking for a workable library for this sampler (in the new version v3.6.0).