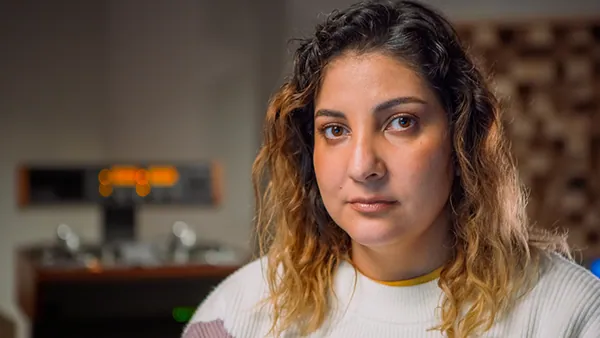 Mastering Engineer Idania Valencia of Sterling Sound in New Jersey hosts this series of videos!
In its MWTM debut, Idaniya gives a comprehensive overview of its philosophy, workflow and methods. Demonstrating her experience on six different projects, she explains how to use multiple plug-ins effectively to achieve results that rival high-end analog circuits. Using Sequoia as his DAW, Valencia opens sessions with received mixes and his final masters of recording Fiji Blue, James Arthur, Lucrezia, Moyka, Francis Karel, and The Maine ft. Taking Back Sunday & Charlotte Sands.
She will guide you through all the programming inserts of her signal chains, carefully explaining why she used certain tools and settings based on the source material. In each case, Idania bypasses the plug-ins to show subtle improvements and compares the resulting sound to her masters. In addition, it covers important aspects of operation such as sample rate conversion, bit depth, monitoring, and broadcastability. Valencia goes into detail about DSP level normalization, penalty triggers, and how to make the most of streaming platform algorithms – fascinating information and essential knowledge for any mixing and mastering engineer!
01. Philosophy, studies, internship, assisting, setup, DAW of choice, mix vs. stem mastering, genre-based focus
02. Target levels, 'louder vs. better' psychology, DSP normalization, penalization triggers, optimizing for algorithms
03. Sample rate, bit depth, SRC, streaming platform resolutions, playback device capabilities, advancements
04. Studio design, monitoring environments, translation, headphone QC, distortion, analog vs. digital processing
05. Mastering 'It Takes Two' by Fiji Blue
06. Mastering 'Lose my Mind' by James Arthur
07. Mastering 'Casinò' by Lucrezia
08. Mastering 'When' by Moyka
09. Mastering 'Loved You A Little' by The Maine ft. Taking Back Sunday & Charlotte Sands
10. Mastering 'Handle with Care' by Francis Karel
There are subtitles in Russian, English and Spanish.