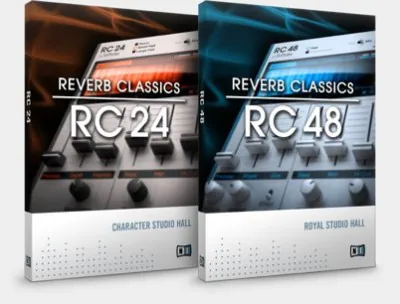 A set of studio reverbs with 2 algorithmic hall reverbs:
1. RC 24 – typical studio halls. The three reverb algorithms in the RC 24 deliver incredible halls with amazing fidelity, down to 12-bit transducers. More about RC-24.
2. RC 48 – huge halls. Rich, detailed and sophisticated sound that adds a golden hue to acoustic instruments and vocals. More about RC-48.