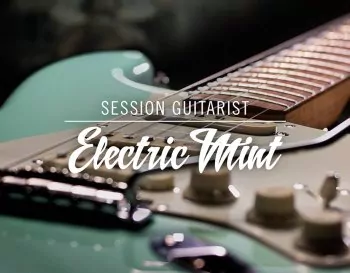 SLICK SIX-STRING SONGWRITER
Signature solid-body electric guitar sound with 3 combinable single-coil pickups.
222 patterns to play and choose from across a variety of genres.
Choose from a variety of chord progressions or play your own melodies.
IGNITE FRESH IDEAS
ELECTRIC MINT captures the distinct taste of one of the world's most famous solid body electric guitars, sampled from an original 1960s vintage US model. Whether you're injecting silky phrases and soulful grooves, tearing them apart with a roaring solo, or sitting in your pocket with clapping funk lines, ELECTRIC MINT provides timeless tones for the freshest productions, with patterns and built-in MIDI chord progressions for any kind of music. style packed into one playable instrument.