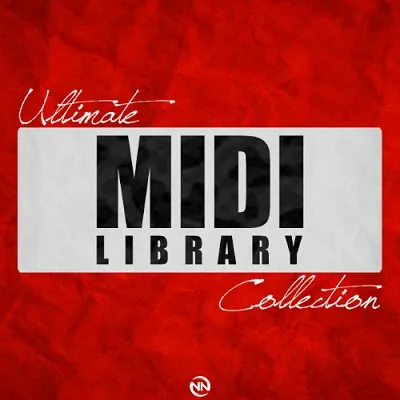 There are over 2000 MIDI Loops in this package! It contains 100 chord progressions, 100 matching melodies and over 1000 drum, bass and percussion loops. Just drag and drop any MIDI clip to start creating instantly!
Each MIDI Loop is Key & BPM Labeled making it easy to find corresponding loops. Simply search for the Key, BPM or both to find what you need! Since we loaded this pack with so many extra Drum & Perc samples, we broke them down into 27 different Drum Racks (399 total sounds) for you to simply drag and drop into your DAW sampler!
We have also included 10 complete Beat Constructions to keep the inspiration coming! These Beat Constructions include Demo Beats, MIDI, WAV & One-Shot Samples to give you full control over each beat. These were some of our top selling beats of 2020 as well! If that isn't enough, we have also included 3 more Bonus MIDI packs that are not even listed on our site!
These melodic expressions, chord progressions & drum racks are perfect for any producer looking to create Modern Trap, Hip Hop, Cloud Rap, Lofi & more! Inspired by the likes of Lil Baby, Gunna, Travis Scott, ASAP Rocky, Post Malone, Kevin Gates & more! Step your game up to the next level with our Ultimate MIDI Library Collection!
Kits Included:
▬ Ultimate MIDI Library 1
▬ Ultimate MIDI Library 2
▬ Ultimate MIDI Library 3
▬ Ultimate MIDI Library 4
BONUSES
▬ MIDI Nerds Pack
▬ Swiper MIDI Pack
▬Apache MIDI Pack
▬ Rabbit Hole MIDI Pack
▬ Ultimate Drums & Percs 1
▬ Ultimate Drums & Percs 2
Bundle Includes:
– 2500+ Total MIDI Loops
– 100s Chord Progressions
– 100s Melodies
– 1000s Drum, Bass & Percs
– 100% Customizeable
– Key & BPM Labeled
– 100% Royalty Free
– 27 Full Drum Racks
– 399 Total Drums, Perc & Bass Samples
– Our Personal Drum Collection
– 100% Customizable
– Key & BPM Labeled
– 100% Royalty Free
– 10 Complete Beat Constructions
– 10 Demo Beats
– Includes MIDI, WAV & Samples
– 100% Customizable
– Key & BPM Labeled
– 100% Royalty Free
– 6 FREE BONUS PACKS – EXCLUSIVE
Total Files: 4,381 / Total Size: 3.55GB