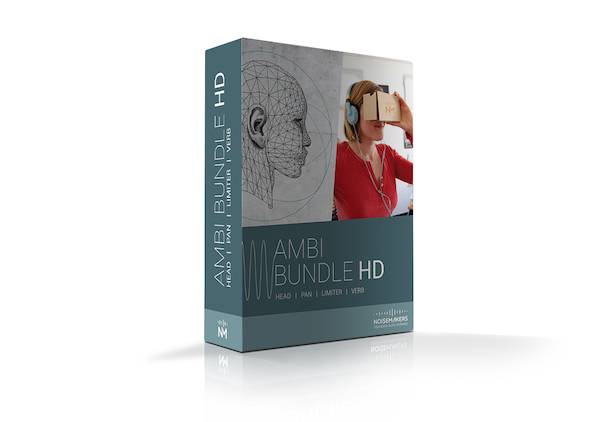 A complete set of tools for creating 3D audio scenes in a minute, ready to be embedded in panoramic video and for an immersive experience.
• AMBI PAN HD: Positions the input sound over a 3D scene. Two different perspectives of panning from above or equiangularly, offer flexibility in designing complex trajectories.
• AMBI LIMITER HD:This is a peak limiter designed for volumetric signals. It allows you to accurately control the output peak level, while maintaining a three-dimensional spatial field.
• AMBI HEAD HD: Is a professional plugin for converting surround signals into three-dimensional binaural sound. It allows you to manipulate 3D scenes (rotation and spatial width control) and contains HRTF filters specifically designed for immersion in sound and accurate reproduction.
• AMBI VERB HD:virtual pulse reverberator with 30 spaces.
New in version
v1.4 March 2021
Ambi Head HD
– fix O3 Facebook HRTF gain (+3dB)
– add UDP port option (for head-trackers)
Ambi Pan HD
– fix transparent window on recent macOS
Ambi Verb HD
– allow HOA O3 custom IRs
v1.3 June 2020
Ambi Head HD
– updates AMBEO HRTF (improving rendering quality)
– add O3 Facebook HRTF
– add Ambi Eyes compatibility
Ambi Verb HD : add 16 customizable snapshots