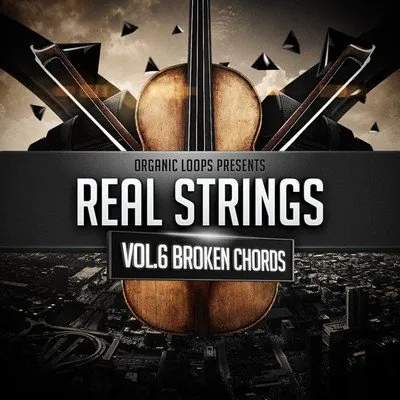 Introducing Real Strings Vol.6: Broken Chords by Organic Loops
Organic Loops is thrilled to present Real Strings Vol.6: Broken Chords, an exquisite violin loop library showcasing the mesmerizing texture of smooth arpeggios. These captivating sounds are a perfect addition to elevate the character and dynamics of any music genre. Our extensive collection of loops includes major, minor, and open fifth chords, as well as unique patterns like augmented, diminished, and sus chords. Moreover, you'll find sustained notes with both rising and falling dynamics for added versatility.
Unlock Limitless Creativity with Kontakt 5
Producers who are well-versed in Kontakt 5 will find this kit a game-changer. We offer a fully customizable performance toolset, including:
A customizable preset featuring up to 8 arpeggiated chord patterns.
A two-octave range of single notes to complement your arpeggios.
A reverb module to infuse airiness into your sounds and loops.
Smart Key Switching for Instant Creativity
"Real Strings – Broken Chords" also boasts smart key switching, enabling producers to seamlessly switch between 8 pre-loaded sequences. Additionally, you have the freedom to change the root chord for each loop, empowering you to explore endless creative possibilities.
Explore the Full Real Strings Collection
Discover the complete Real Strings collection from Organic Loops, including:
Real Strings Vol.2: Cinematic Loops
Real Strings Vol.3: Dark Moods 2
Real Strings Vol.5: Uplifting Cinematic 2
Real Strings Vol.6: Broken Chords
Real Strings – Disco Strings 3
Real Strings – Classic Soul Strings
Real Strings – Latin Strings
Content Highlights:
A generous 980MB of content (note: this includes duplicated content in the Kontakt instrument).
A total of 214 Arpeggiated Loops.
214 Rex2 Files.
1 Kontakt 5 Scripted Instrument Preset (Kontakt 5 Required for Maximum Benefits).
Scores available in MIDI, PDF, and Sibelius formats.