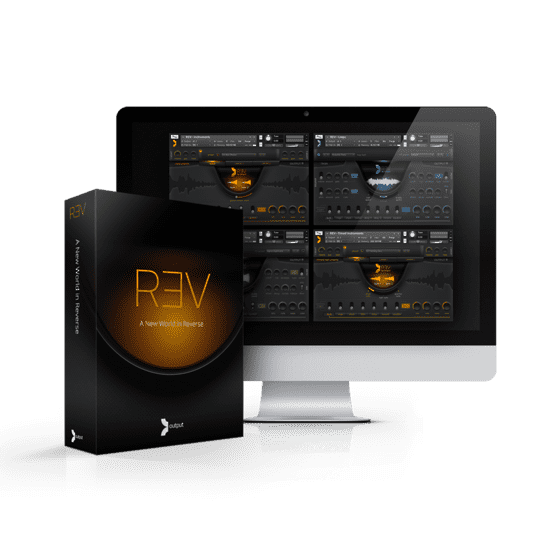 REV is a revolution in software tools aimed at changing the perception of sound in the opposite direction. REV is not just a standard DAW reverse function, it is a four-part tool filled with a world of sound based entirely on reverse elements for producers, composers, artists, DJs and sound designers. Each of the 4 parts of REV has its own unique sound engine loaded with over 14GB of content including synths, real instruments, layered organic pads, loops, lifts, impulses, waves, stutters and more.

Requires NI Kontakt Player or Full 5.7.1 or higher
---
---
This is the latest version of a library (March, 2019) with all updates, fixes, etc.
Native Instruments installers for macOS and Windows copy all necessary files including nicht & xml to proper directories.
If you are not able to install REV using nicht file – this release will help you!
---
---
This release is the original after installing the library. Does not include expansions.
If anyone needs the original ISO, send me a private message
1,000+ Reverse Instruments
REV comes with over 1,000 presets, using real instruments, multiple layers, playable in reverse and in real time. Use any of the built-in presets or start from scratch and build your own. All presets can be customized, saved, and shared among other REV users.
Play Free or Lock to Tempo
One of REV's unique features is the ability to lock all reverse sounds to tempo. Notes can be set to whole note, half note, or quarter note durations.
Live Recorded Loops
The REV loops engine gives you thousands of possibilities all of which were recorded live. All loops lock to tempo, are adjustable by speed and are spread across two octaves. Play multiple loops at once, add stutters, filters or FX to make it your own.
Perfectly Timed Rises
Rises can be used in a variety of different genres and are very prominent in electronic music, trailer music or any song that needs a nice build up or transition. Rises come in all forms and are adjustable by key and speed. Just like the other engines the REV rises engine does all of the work for you by locking to tempo so you don't have to do any manual editing.
Stutters, Filters & FX
Break up and customize your patches significantly with built-in volume and pitch stutter FX. These can be synced to tempo or adjusted freely. REV also comes with built FX and FX presets which let you customize filters, envelopes, distortion, saturation, lo-fi, chorus, delays, reverb, EQ & more. These can all be automated and also triggered by keys on the keyboard.
NKS-ready
Now supporting NI's Native Kontrol Standard. NKS allows all Output products to work seamlessly with Komplete Kontrol keyboards and Maschine, giving you the ability to access 1000s of snapshots and quickly dive into sound design with the custom mapped control knobs.