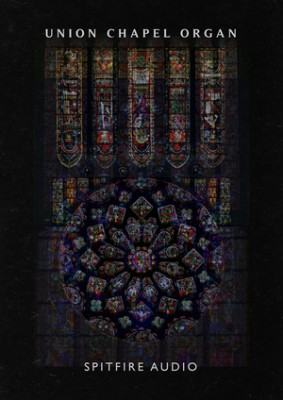 Organ
A legendary Organ built by the master Henry Willis, in a legendary London venue; the beautiful Union Chapel. From angelic soft delicacies to roaring thunder, this instrument is one of the finest examples of 19th Century craftsmanship in the world, and gives you a Symphonic Orchestra of tones at your fingertips.
The Organ at London's Union Chapel was built by Henry 'Father' Willis in 1877 specifically to match the size and acoustics of the building and is undoubtedly one of the finest in the world. Henry Willis who is regarded as the foremost organ builder of the Victorian era also built the organs at the Royal Albert Hall and St Paul's Cathedral.
The Union Chapel Organ remains essentially unaltered. The only significant changes have been the replacement of the Choir Gemshorn 4ft by a 2ft Piccolo in 1909, the provision of electric blowing in the 1920s, and the installation of a balanced swell pedal in the 1940s. As an important example of 'Father' Willis's work, in 2012-13 the organ was fully restored by organ builders Harrison & Harrison based on historic principles. The original hydraulic blowing engines (water powered) have also been restored to working order by James Richardson-Jones and are retained as an alternative to electric blowing (one of very few left in the world!). It has three manuals, Swell, Great, Choir, and a full pedalboard.
Since the restoration Union Chapel have been running a diverse concert program around the organ including a brand new experimental organ festival launching in 2016. These concerts of all genres continually demonstrate how versatile the organ can be and that it is not simply a church instrument, but in fact the world's first synthesiser which can be incorporated into most genres of music. For more information on their program please visit www.unionchapel.org.uk The chapel itself has a beautiful acoustic and has hosted artists such as Nils Lofgren, Ray Davies, Beck, Suzanne Vega, Nitin Sawhney, Ryan Adams, Lady Antebellum, Elton John , Ellie Goulding, Chris Martin, James Morrison, Amy Winehouse, David Byrne, Tori Amos, Bjork.
BACKGROUND
Spitfire co-founder Paul Thomson grew up sat on the organ stool. From playing in churches before he could reach the pedal board, to practicing at night locked alone in Worcester Cathedral as a teenager, he has always had a soft spot in his heart for this instrument. So after finding the perfect organ to sample this became a pet project.
The organ is like an orchestra, from charming flutes to trumpets and trombones, with many interesting harmonic mixtures and options for voicing. You can set up different sounds on the manuals and pass from one to another, or combine them for a greatly amplified sound character. "The humble organist can have an orchestra of a thousand voices" – Marie Alain
Paul and his colleagues at Spitfire waited a long time before selecting the organ they wanted to sample, and the timing was perfect with the restoration and the collaboration with the Union Chapel. They started the project back in 2013 and many hours were spent during the night recording! This instrument has bags of character and can go from extraordinarily soft and delicate to full thunder and power while never sounding slightly synthetic or brittle like some of the later instruments.
As an instrument, the pipe organ has featured in many films and on many albums over the years, a sampling includes most recently Interstellar, Rollerball, 2001 A Space Odyssey, many of Danny Elfman's scores including his two Batman offerings, Koyaanisqatsi, The Omega Man , Interview With a Vampire, Patton and The Godfather.
As a bonus feature Spitfire's team of sound designers have created 10 eDNA presets using the raw materials of the Organ, which have most recently featured in the 2016 Paul Feig reboot of Ghostbusters, plus a Dev Kit for the user to create their own unique Synths, Basses, Atmospheres and Rhythmic pulsing patches.
GUIS
THE OVERVIEW PANEL
Gives you a quick and easy way to access, view and load the different articulations, mic mixes and essential controller functions which you can then re-assign to suit your workflow.
GENERAL CONTROLS PANEL
A deeper but still simple UI panel that allows you to tweak the general settings. How many round robins would you like and how would you like them to behave. How would you like memory to be organized alongside pitch options and how velocity works.