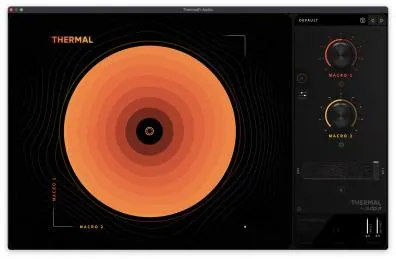 Plug-in interactive distortion THERMAL makes it easy to experiment and gain new distortion sounds. A user-friendly interface is the key to controlling a very powerful multi-stage motor.
Add. Info : Key features
– Over 250 presets for instant playback
– Circular XY control linked to distortion parameters
– Multi-stage distortion and effects processing
– Width in the middle and over time
– Over 15 custom distortion types
– 9 built-in FX with an additional master compressor and filter
– Value reading panel for better understanding of controls
– Favorite selection function in the preset menu
– Built-in hints on the "Advanced" page
This release is thanks to our friend MORIA. Show him your love!
1. Unpack
2. Install
3. Enjoy!