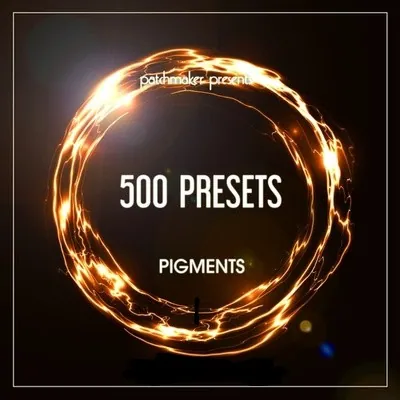 After two decades of successful production of software synthesizers based on classic hardware products,
Arturia has released its first unique synthesizer – Arturia Pigments .
With such a diverse sonic palette, Pigments brings brand new sonic colors to your projects and work.
After a long hiatus, Patchmaker is excited to return with "500 Presets – Arturia Pigments",
an essential pack of expertly crafted presets that can be used to add energy and beauty to any dancefloor.
This preset library has everything you need – epic leads, solid basses, fat synths,
dark wobbles, pumping plucks, juicy ambient pads, sound effects, soundscapes and
most importantly, great quality sounds with depth and movement.
"500 Presets – Arturia Pigments" is suitable for any EDM genre – from Future Bass to Drill, Lo-Fi, Trap,
Dubstep, Hyperpop, Synthwave and any other genre that is trending right now.
Each individual preset has 4 macro controls, ensuring your sounds are as varied and evolving as possible.
90 Lead presets.
71 Syn-preset.
46 keyboard presets.
19 Pluck presets.
79 bass presets.
66 Pad presets.
3 bell presets.
30 Seq presets.
11 perk presets.
59 SFX presets.
26 Wobble presets.