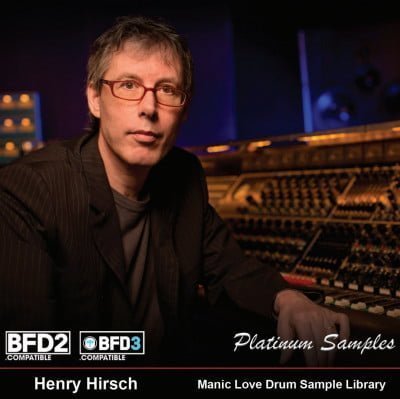 Library for BFD 3.4 drum module
Recorded and produced by Henry Hirsch, this BFD compatible expansion library was recorded at Waterfront Studios using his vintage Helios console and Ampex tape recorder.
The samples are formatted for both BFD3 and BFD2 and are available at 44.1kHz/24 bit with as many as 187 velocity levels and include Bell, Bow and Edge articulations on all cymbals, as well as rimshots and rim clicks on the toms. The samples include Room and Plate samples (in BFD Eco only the Plate will be available).
This library includes two full kits with: 1 Kick, 1 Snare, 3 Toms, 1 Hihat, 2 Crash & 1 Ride Cymbals
This is an updated library from inMusic Brands. The installer is original, except for the replacement of the serial number in two files for the subsequent bypass of the library activation
Install the library
Run BFD3, go to the Tools – Set up content locations tab
Press the Search Folder button and specify the folder with the installed Platinum Samples – Henry Hirsch Manic Love library