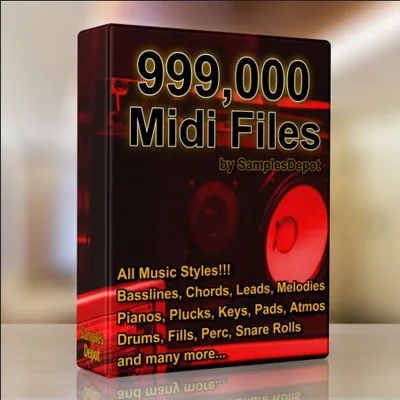 An amazing collection of Midi files that you can use with your synths or drums in your DAW of choice. Just use drag and drop to your tracks, add a synth or percussion instrument, or your favorite piano VST. Then manipulate the midi file and create your own music. Use builders, use piano, drums or solos, add some bass lines or anything else you need to create fast melodies.
---
Due to the fact that this library contains a large number of files and folders, the distribution is presented as an ISO image. Otherwise, the torrent file is about 100 MB in size.
Files: 1,623,276; folders: 95,597
Synths
Leads
Atmospheric Pads
Bass
Bass Shots
Dubstep Wobbles
Sound Effects
Bells
Pianos
Arps
Drums
Snares
Plucks
Hits
Stabs
Brass
Drones
and Much, Much more..