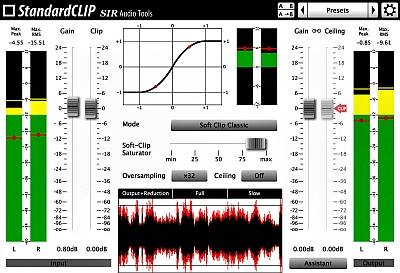 StandardCLIP is a new advanced clipping plugin. You can use StandardCLIP as a dynamic instrument to boost the volume, or as an effect to add odd harmonics to your signal. StandardCLIP offers high quality 256-bit oversampling and a wide range of options.
StandardCLIP has been designed to provide the most flexible trimming control possible. You can easily adjust the cropping method, for example, with hard clipping or soft saturation. StandardCLIP also offers input and output RMS meters and waveform display for perfect control of output volume.
The filter that is used for upsampling and downsampling is very important for a good result. You can choose between linear phase and minimum phase modes. You can also change the filter quality and oversampling cutoff frequency.