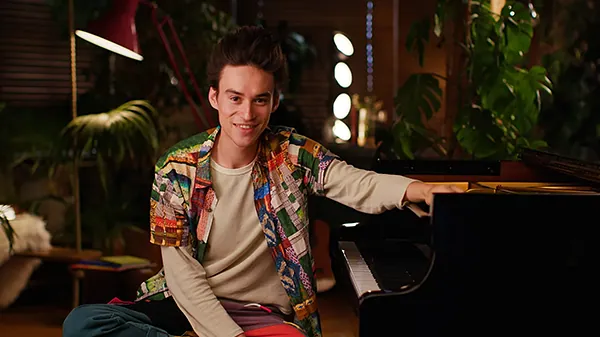 Unleash your unique sound through the language of music with Grammy Award-winning musician Jacob Collier!
For as long as Jacob Collier can remember, he has always expressed himself through music. Raised in a classically trained violinist family, many of Jacob's musical milestones, from playing his first piano to making award-winning albums, happened right in his family's music room. His unique curiosity-driven exploration of music helped him become one of the most innovative musicians of his generation. Now with over 2.5 million fans on YouTube, Instagram and Tiktok, Jacob shares his behind-the-scenes moments with dynamic duets, cover versions and original pieces.
In this exclusive class, Jacob dives deep into all the different components that make up sound. Jacob will guide you through every step of creating a sound that is completely unique to you, from how to write a story with a melody to coloring it with harmony.
1. Introduction
2. What Do You Like
3. Explore the Axes of Sound
4. Create a Melody
5. Play with Harmony
6. Combine Melody & Harmony
7. Explore Time & Rhythm
8. Explore Lyrics
9. Final Thoughts
There are subtitles in Russian and some other languages. It's a mystery to me why the subtitles are named in the spirit of abracadabra, but I made Russian subtitles by Google translation from English, and they are signed correctly. The remaining subtitle files remained with the same names as they were in the original.
Sample files : Not provided
Video format : TS
Video : AVC, 1920×1080, 16:9, 23.976 fps, 6000 kb/s
Audio : AAC, 48 kHz, 192 kb/s, 2 channels