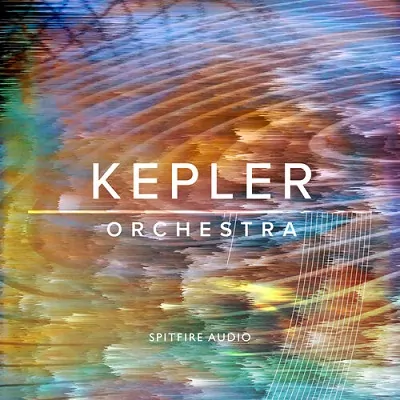 Discover the new secret weapon for writing cutting-edge scores for movies, TV and games. Kepler Orchestra makes it easy to capture movement, speed and atmosphere by creating interlocking orchestral rhythms ranging from simple to very complex.

Works with the NI Kontakt Player or Full v5.6.8 or higher!
Additional Information
Our new Systems Grid does the hard work for you, with repeated notes, doppler effects, swells and shards. Likewise, our Mercury Synth engine expands your sonic universe with warped and space-inspired sounds.
Recorded at AIR Studio One and featuring a chamber-sized orchestra, Kepler Orchestra is inspired by the great American systems composers of the late 20th century: Terry Riley, Philip Glass, Steve Reich and John Adams.
A full orchestra made up of 40 strings, 13 woodwinds and 19 brass, recorded as separate ensembles in the crisp, vibrant acoustic of Studio One at the legendary Air Lyndhurst, where we recorded our popular Bernard Herrmann and Studio Orchestra libraries. All 54 of our unique articulations and playing styles, many never before sampled, have been orchestrated by Ben Foskett, produced by Harry Wilson and expertly recorded by renowned engineer Fiona Cruickshank through the famous custom Neve console via legendary Montserrat preamps. With multiple microphone positions (Close, Ambient, Mid & Wide), a Full Mix option created by Fiona Cruickshank, the library is presented in our sophisticated Systems Grid, giving you ultimate controllability and endless inspiration. We have also created 259 Snapshots — a wide selection of starting points with pre-programmed rhythms and sounds that work instantly, for that extra element of surprise and inspiration. Both detailed and epic, and designed to work perfectly alongside our existing orchestral ranges, Kepler Orchestra is for exploring anyone the cutting edge of modern orchestration, looking to create sophisticated scores for film, TV and games.