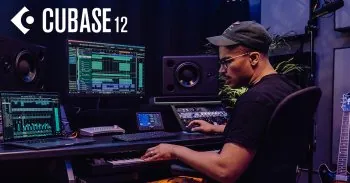 VST Sound and Loop Sets are sound libraries specially designed for users Cubase and Nuendo. Technically, they are a set of well marked up sound files combined into a single file. All VST sound sets and loops have the .vstsound filename extension.
1.Verve Presets.vstsound
2.Drum Loop Expansion 01.vstsound
3.LoopMash Loop Set 01.vstsound
4.LoopMash Loop Set 02.vstsound
5.EDM_Toolbox_MIDI_Loops.vstsound
6.Rock Pop Toolbox 01.vstsound
7.Rock Pop Toolbox 02. vstsound
8.Caleidoscope.vstsound
9.Vintage Verb Collection.vstsound
10.Analog Techno.vstsound
11.Blockbuster.vstsound
12.Hip Hop Vault.vstsound
13.Ambience.vstsound
14.Soul_Assembly.vstsound
15.Mystic_Spaces.vstsound
16.Bloom. vstsound
17.Dancefloor Tech House.vstsound
18.Hard Knocks.vstsound
19.Lo Fi Dreams.vstsound
20.Night Call Synthwave.vstsound
21.Noir.vstsound
22.SequelContent.vstsound
Method 1: If you have Steinberg Library Manager (SLM) installed
———————————— ——————————————————- ————–
1. Start SLM.
2. Drag the included "Content" folder to the SLM GUI.
3. Install everything.
Method 2 – if you do not have SLM (manual installation)
————————————– ———— ————————————– ————
Copy the "Content" folder to "%PROGRAMDATA%\Steinberg\".