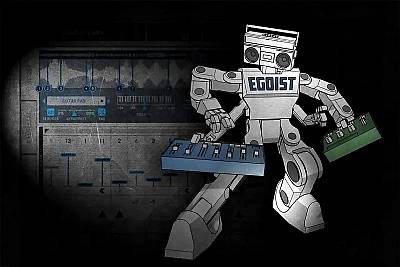 Egoist is a new plug-in from Sugar Bytes that promises to "squeeze a groove out of any audio file."
This plugin has several key elements, the first of which is Slicer. It can cut the loaded sample up to 16 pieces (16 patterns are available that you can work with at the same time) and allows you to adjust the reverse, attack, decay, level and pitch parameters for each of them.
There is also a bass synthesizer and a sequencer, in addition, the internal beatbox also has a simple sequencer. The development of creativity is additionally given by the block of effects, based on the Effectrix plug-ins from Sugar Bytes. And finally, your patterns can be chained together using a common sequencer.
A Slice Keys mode is available, which allows you to play the steps of the sequencer on the keyboard, along with all the settings and effects.