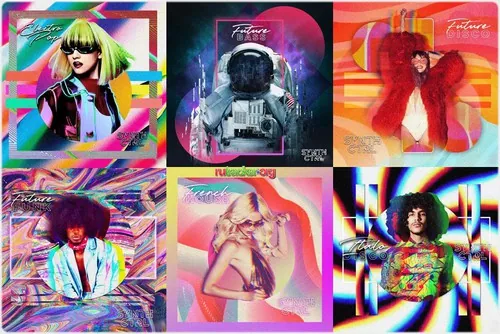 Free Download Synth Ctrl Presets Collection 3 for Serum.
Overview of the Preset Collection:
Collection of 6 sets of presets of various genres to help in musical creativity.
Features of the Preset Packs:
The package includes:
Electropop Pack
:
An exciting fusion of Complextro and Electro House, inspired by the musical styles of Madeon and Porter Robinson. Infuse your creative work with the energetic, electrifying sounds contained in this carefully crafted collection.


French House Pack
:
Inspired by the iconic sounds of Daft Punk and Justice, this pack includes over 120 carefully crafted presets that will take your tracks to new heights. Whether you're looking for fat bass, soaring leads, lush pads, or challenging keys, we've got it all covered. Each preset is designed with the essence of French house in mind, creating dancefloor-ready tracks that will keep listeners dancing the night away.


Future Bass Pack
:
A genre combining elements of trap, chill out and a hint of dubstep, in recent years it has found its place in various musical directions, such as K Pop, Chainsmoker songs, Mura Masa, and recently the so-called Kawaii future bass has appeared. whose roots lie in anime and video game culture, as well as the strong influence of Japanese pop culture.


Future Disco Pack
 :
A fun compilation of disco-infused serum presets that defies genre conventions, it contains all the delicious bass, disco sequences and funky pop leads you'd expect, plus plenty of surprises too.


Future Funk Pack
:
Designed to bring all the groove melodic elements and an amazing collection of funk sounds to your production, this pack is imbued with unique character and charm, we create that authentic vibe you need to give your track a funky sound.


Italo Disco Pack
:
Covering everything from the classic brilliance of the ItaloDisko era, this Serum preset pack is a true tribute to a genre experiencing a major revival, with gorgeous patches recreating the iconic sounds of Pet Shop Boys, Giorgio Moroder and Kraftwerk.
Technical Details & System Requirements:
Before you install these presets, it's essential to know the technical details and system requirements.
Format

: SYNTH PRESET (Serum 

1.33b4

), FXP, WAV, MiDi.