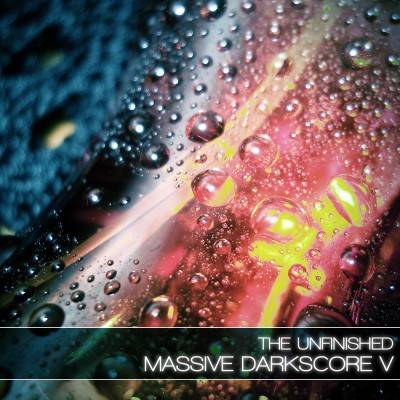 Massive Darkscore V is a collection of 128 sounds for NI Massive.
Content
128 patches for NI Massive in .nmsv format.
21 Basses
19 Basslines
13 Drumloops
21 Leads
24 Pads
15 Sequences
4 Sfx
11 Soundscapes
Massive Darkscore V is a collection of 128 sounds for NI Massive, and the fifth and final soundset in the Darkscore series.
Dangerous and delicate, Darkscore V has a depth and dynamism usually associated with analogue, and analogue modeling, synthesis.
Biting basslines, shadowy pads, crunchy leads, grinding soundscapes and punchy basses fill this soundset. Designed for sombre and action-packed cinematics, and fluid and lo-fi electronica, Darkscore V delivers earth-shattering lows and stratospheric highs.
This collection of gritty electronic cinematic sounds can at turns be used delicately and aggressively. Distorted bass sequences can be pulled back to subtle, pulsing textures; glimmering padscapes can be pushed into rupturing, muscular drones. Emotion and atmosphere meets anarchy and violence.
As usual, deep programming has gone into the Macro controls, creating numerous ways to manipulate the patches on the fly – a huge amount of expression is possible, meaning that hundreds more sounds are at your fingertips, with some judicious tweaking.
Whether used as supporting sounds for dynamic orchestration or pushed up front to deliver synthy aggression, Darkscore V provides plenty of substance for thrilling and evocative music.