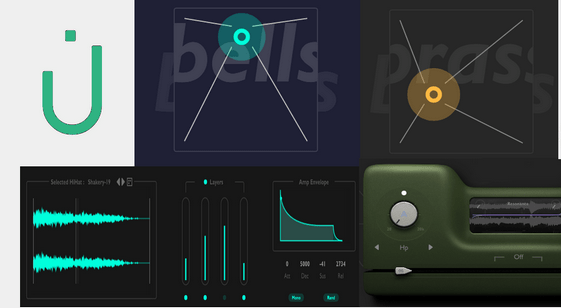 Thenatan is a sound and graphic design company that inspires thousands of producers by providing them with audio plugins, audio samples, audio tools and more!
Short Description of the package (All names are clickable, with a transition to offsite):
Bells v1.0.0
 Thenatan is proud to present Bells, the first Bells virtual instrument plug-in for creating modern Trap, Hip-Hop, RnB and Drill beats.
Brass v1.0.0
 Plugin Thenatan Brass is a layered brass VST instrument with great thick, thick and authentic sounds for creating trap, hip hop, RnB, drill, pop and any other genre.
Hatz v1.0.0
 Thenatan's HATZ is a must-have plugin for creating snare drums, hi-hats or glitch effects, perfect for Trap, Drill, Hip-Hop, Plugg, Pop and more.
Tapex2 v2.0.0
 Tape Piano 2 is here! A big update to our hugely successful Tape Piano (Tapex) VST piano plugin loved by thousands of music producers around the world.