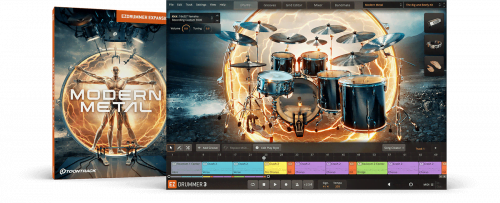 Modern Metal EZX was recorded by sound engineer Will Putney at his own Graphic Nature Audio Studios in New Jersey.
is a comprehensive drum sound for metal – suitable for anything from hardcore to metal and any sub-genre.

The library is provided by the releaser in its original form, in which it comes from the manufacturer. Designed for installation into the system using the original installer, present in the distribution. If you want to copy the content of the library to the folder with the rest of the libraries manually without the help of an installer, then you do it at your own risk, with a full understanding of what exactly and where you are copying. For old-timers, this will not be a problem. For the rest, it is highly recommended to use the installer.