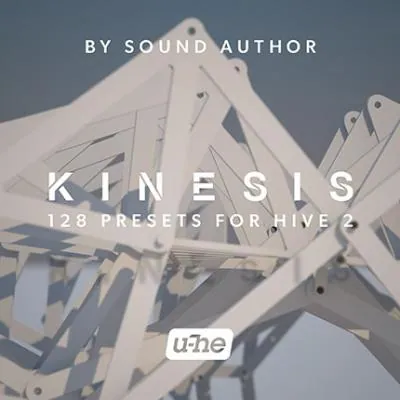 Free Download Kinesis Soundset Synth Preset for Hive sound for u-he Hive.
Overview of Kinesis
With an emphasis on timbral movement. Organic grooves, fast generative arpeggios, evolving sequences, and lush ambient pads. The idea was to create sounds that rhythmically "dance around each other" as they were layered, avoiding obvious repetition.
Brian makes good use of the 2.1 features here: the extra filter modes are great for phaser effects and fancy resonances, and the new "Halt" Shape Sequencer option turns it into a modulation converter of sorts.
---
Installation Process
Place the folder/files in the u-he Hive 2 preset directory.
This can be found by right-clicking on the Hive 2 preset menu and selecting "Open Folder."