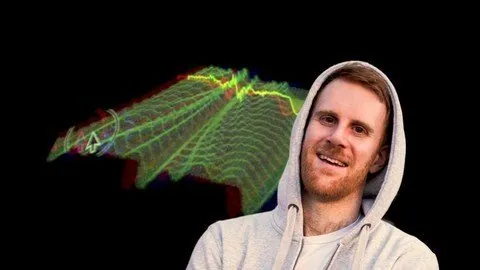 Complete Bass Sound Design with Xfer Serum Synthesizer
What you'll learn
How to navigate the Xfer Serum GUI
How to create complex sound designs with Xfer Serum
How to create various type of bass sound with Xfer Serum
How to create and save your own sound in Xfer Serum
Requirements
A copy either demo or full version of Xfer Serum is essential
Description
*Note this course comes with Xfer Serum presets & Bass audio loops for all patches created as downloads*Using the serum synth for sound design for edm might sound like a hard process. But with an understanding of the key sound design elements for EDM bass I will show you. It becomes far more predictable and simple. Making a good track sound great, Sometimes just takes 1 signature sound. I bet you can think of a track where 1 sound made the whole thing great.What we're going to do together in this course is take your from kind of knowing what each tool does in Xfer Serum. To being a master of bass design. By the end of this course you will be able to understand fully what each tool does in Xfer Serum. And when and why to use each tool.You will be able to take your own music to a level where its ready, And even rent out your new skill set for client work as well.In Xfer Serum Bass Sound Design Crash Course we coverWhat the GUI doesAll of the tools inside Xfer SerumHow to use tools and techniques to make certain soundsHow to make different bass sounds step by stepHow to use modulation in Serum to bring sounds to lifeAnd moreIf you're new to using Serum or been here before, There's something here for you as we cover new ground with the latest features available to Xfer Serum, Applying the latest and most modern bass making techniques.
Content
Getting Started
GUI (05:27)
Oscillators (09:10)
Oscillator Warping (07:12)
Warping Modes (02:34)
Sub & Noise Oscillators (03:31)
Installing Presets to Serum (00:23)
Changing The Skins (00:26)
Modulators
Filter Section (04:24)
ADHSR (03:37)
LFO Section (05:26)
Macros (02:01)
Built in Effects
Dimension Expander (02:49)
Distortion (02:21)
Flange and Phase (03:00)
Chorus (01:53)
Delay (02:29)
Compressor & EQ (01:41)
Reverb (04:20)
Modulation Matrix (03:31)
Getting Started Quiz (6 вопросов)
Beginner Bass Design
Simple Reese Sound (05:26)
Low End Saw Bass (06:28)
How to Add Analogue Feel to Sounds (06:50)
DnB Roller Bass 1 (10:00)
DnB Roller Bass 2 (04:17)
Fizzy Wub (House Style) Bass (03:23)
Wobble Bass Basic's (13:54)
Intermediate Design & Functions
Global Saw Sync (06:28)
Pitching Bass Modulations (06:10)
X-Y Modulations (04:37)
Filter Flair (06:14)
Advanced Techniques
True Mono Unison Reese (02:38)
Dirty Sub Bass Design (05:40)
Thumping 808 Bass (07:05)
Guru Functions and Bass Design
Draw Wavetables Pt1 (06:00)
Draw Wavetables Pt2 (06:38)
Wave Cycle Formula Controls (00:05)
Bonus Section
Upload Your Bass Patch (1 вопрос)
All Patches + Bonus Patches (00:00)