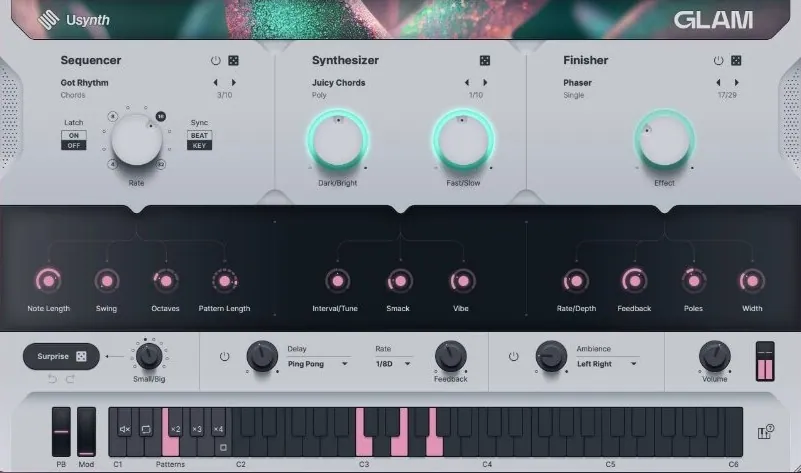 Create pop music that goes straight to pleasure centers with Usynth GLAM.
It has basses, pads, polys and leads, plus all the hooks you'll ever need.
Think of GLAM as a sibling to 2080 and CORE who lives in Beverly Hills.
Peculiarities
100 synth modes, 34 sequences.
2 separate layers per note.
Custom finisher with 88 modes.
100 global presets.
Installation Procedure
0 – Uninstall previous versions.
Clear :
%PROGRAMFILES%\UJAM\UJAM\UJAM\
%APPDATA%\ujamapp\
Block access to the following hosts.
127.0.0.1 products.ujam.com
127.0.0.1 software.ujam.com
127.0.0.1 ujam.com
127.0.0.1 www.ujam.com
1- Install " UJAM APP v0.4.1 "
If the UJAM App (UJAM.exe) is running,
close it from the notification area or task manager.
Replace " app.asar " in "C:\Program Files\UJAM\UJAM\resources".
2 – Install " USYNTH v1.2.0 ".
3 – Install " USYNTH GLAM v1.0.0 ".
How to download Usynth Packages ?
Note : Before replacing app.asar and blocking access to the hosts file, you can download and install packages from the uJAM APP, and then – then block access to the hosts file, replace app.asar and everything will register as fully purchased.