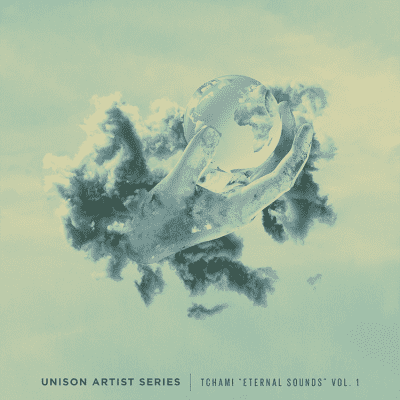 The first and only Tchami sample pack is finally here – exclusively on Unison.
If you want to create professional sounding house/deep house tracks that will take you to the main stage… This brand new Unison exclusive package is definitely for you.
Owner of the world famous label CONFESSION, Tchami has 515k Soundcloud subscribers, over 510 million track plays and performances on Ultra, EDC, Tomorrowland, Hard Summer, Lollapalooza and more…
Included all of his new signature sounds he's been hoarding throughout his career so you can use them in your own tracks right now.
Inside the pack, you'll find deep basses, signature synths, perfect drum/melodic loops, punchy kicks, crisp claps, snare drums, groovy hi-hats, unique effects, bonus MIDI bass lines, and more exported from Tchami projects.
This package is a must if you want to create professional quality house/deep house tracks that will set the dance floor on fire.
A few words about Tchami from the releaser
I got acquainted with the work of this pedantic Frenchman Tchami on the stream of Skrillex and Diplo in honor of the release of their joint album 'Jack Ü Skrillex and Diplo Present Jack Ü'. And the track that played there stuck in my head for a long time, still lives in my playlist – Promesses. This is a chic house, such an underground. In March 2015, a new track is released – After Life. He became, as if, a continuation of Promesses. A chic track – fashionable at that time "pot" synths in Future House, beautiful vocals. Later, in August 2015, the film "We are your friends" or in Russian "128 heartbeats per minute" was released and there was an episode where a track with painfully familiar "pots" was played in the club. It was Tchami's remix of DJ Snake's not-so-little-known track – You Know You Like It. I realized that Tchami is a master of his craft,
Later, Tchami moved away from Future House towards Classic House / Bass House / Tech House. But he still remains perhaps one of the best house producers of the new school, in my opinion. In 2020, he was one of the producers of Lady Gaga's album – Chromatica (a cool album purely due to the set of prods, IMHO)
You can share any of your Tchami tracks in the comments
Recommended: Promesses, After Life, Missing You, Year Zero album, Eternity together with Habstrakt (khabs-kach), Stay (Tchami Remix), Adieu.
32x Bass Loops (+ All Matching MIDI)
47x Bass Shots
28x Claps
12x Cymbals & Rides
11x Drum Fills
20x Full Drum Loops (+ All Matching Stems / 128 Loops Total)
20x FX
36x Hi-Hats
25x Kicks
13x Misc
30x Percs
29x Snares
25x Synth Loops (+ All Matching MIDI)
25x Synth Shots
29x Bonus MIDI