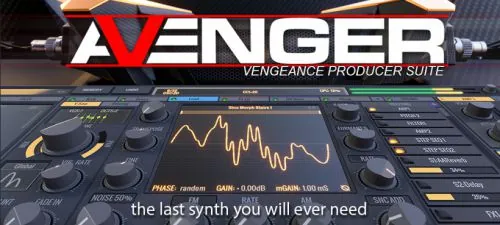 The most versatile sounding synthesizer you've ever seen. There is analog modeling, FM, built-in samples, the ability to draw your own waveforms, 47 filter types, 30 built-in effects and much more, and a total of 1000 multi-timbral voices! What can we say about modulation matrices, drum presets and numerous sequencers.
Installation
1. Add to host:
127.0.0.1support.vengeance-sound.com
2. Install Avenger 1.4.10
3. Open DAW and run Avenger, select offline registration and download license, close DAW.
4. Open DAW, launch Avenger, load Factory Content, use it.