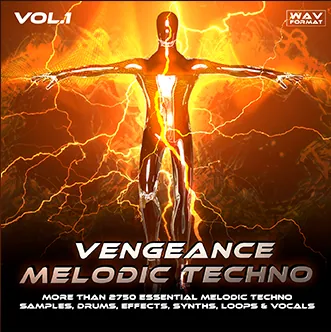 Welcome to the world of melodic techno! This amazing musical genre combines the best of everything: warm analog sound, deep and groovy beats, epic builds, great melodic compositions and innovative sound design!
Manuel Schleiss spent 2 years creating this huge package: explore 2750 of the best sounds for melodic techno, deep house, techno house, techno, trance and all kinds of EDM.
Just to mention a few things, you will find soft and hard kicks, cymbals, claps, snare drums, low and high percussions, shakers and tambourines, effects, melody loops and one shots and of course well structured loops (solo hi-hats, percussion, shaker, beats, fillsm sub bass loops – very convenient: with copies for each tempo (120, 123, 125 and 128 bpm)
And as a special offer you will get a lot of vocal verses and choruses from 4 different artists This is a complete package , everything you need to unleash your creativity.