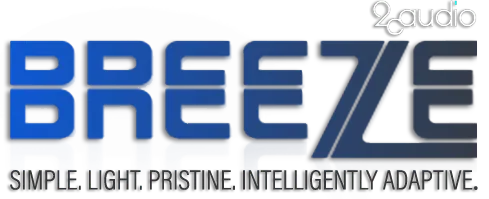 Overview of "Breeze 2.5" Breeze is an industry-leading algorithmic reverb known for its ultra-efficiency, user-friendliness, and exceptional sound quality. In its latest version, it has evolved into a powerful spatial tool that offers remarkable results.
Features of "Breeze 2.5"
Introduction of intelligently adaptive Distance-Link DSP mode.
Precedence Link for inter-plugin communication.
Multi-instance editing for enhanced workflow.
Edit Groups for efficient editing.
Global Broadcast functionality.
Selection Sync for synchronized actions.
Improved memory usage and additional performance enhancements.
Continued improvements of the Chameleon Color GUI system.