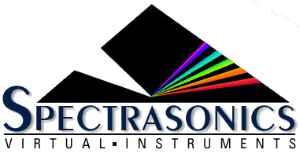 500 3rd Party Libraries for Spectrasonics Omnisphere 2.6 [STEAM ONLY] (OMNISPHERE)
Interface Language : English
---
This compilation is a collection of 500 3rd party Quick Install Banks for Spectrasonics Omnisphere 2.6.
Distribution is made in the ISO image format due to *.torrent file size limitations.
---
The Omnisphere synthesizer, the fruit of several years of development by Spectrasonics, is a brand new brand of virtual instruments. This epic synthesizer is based on completely new sound technologies, combining a wide variety of hybrid real-time synthesis methods, an epic library of psychoacoustic sounds, and many innovative features that have never been used before in either hardware or software synthesizers. Omnisphere is a product of Spectrasonics based on the patented STEAM engine which is the basis of all performance functions of Spectrasonics instruments. Instruments equipped with the STEAM multi-timbral engine provide many hybrid synthesis functions and include additional control functions. Technology based on the STEAM engine, provides the ability to work with 64-bit applications and new operating systems. All Spectrasonics virtual instruments based on the STEAM engine interact with each other.
REQUIREMENTS
---
This compilation is a collection of third-party banks for quick installation and DOES NOT CONTAIN Omnisphere 2.6 and factory libraries
The ISO image contains ONLY a STEAM folder with 500 third-party libraries for Omnisphere, Keyscape and Trilian
---
It is recommended to install the latest version on a clean Omnisphere, with current Omnisphere, Trilian, Keyscape, Moog Tribute banks.
At the time of testing and release, the current versions of Omnisphere were (displayed when you start your Omnisphere installation):
Omnisphere Software 2.6.2c
Omnisphere Soundsources v2.6.1c
Omnisphere Patches v2.6.1c
Moog Tribute Patches v1.4e
Keyscape Soundsources v1.0.2
Keyscape Patches v1 .3c
Keyscape Creative Patches v1.1c
Trilian Soundsources v1.0.1
Trilian Patches v1.4.9c
Trilian VIP Patches v1.4.9c
---
This library makes absolutely no changes to your Omnisphere installation, much less how the factory libraries function.
Therefore, it is strongly recommended to make sure that your Omnisphere is working and that there are no problems, brakes, etc. BEFORE installing.
---
1. Mount the downloaded ISO image.
2. Copy (merge) all subfolders from the STEAM folder of the image to the STEAM folder of your Omnisphere installation.
3. Delete the file .\STEAM\Omnisphere\Soundsources\User\zmap.index in your STEAM folder.
4. After copying is completed, launch Omnisphere (application or plug-in) and wait until the tool interface appears instead of a black screen.
This process may take a long time, 10-30 minutes, depending on the speed of your computer.
At this time, the index files prt_omn.index and mlt_omn.index are created in the copied folders and the zmap.index file, which is necessary for the normal functioning of the library, is recreated.
With a probability of 99%, all libraries that appeared in the public domain before 04/17/2020 are in this distribution.
For the normal functioning of such a large library, some changes have been made to the structure and naming of files and folders. This allows you to use all the patches without problems, but can cause patch loading errors in older projects if you have previously used components of this library with a different folder structure. Such situations are solved quite simply with the help of search and redirection, since the library is structured as much as possible.
– The peer-to-peer folder structure in the library with 500 banks is very inconvenient for practical use, so the banks of this manufacturer are grouped into subfolders. Since Omnisphere considers all subfolders in folders located in Patches to be part of the same bank, an unobvious problem arises: if there are the same patch names in subfolders, then only one of the patches can be loaded into Omnisphere. This problem is present, for example,
For this reason, all the same file names in subfolders are renamed by adding numbers or letters to the patch name.
– With the proposed folder structure, subfolders are considered library categories, and categories in subfolders (third nesting level) are ignored. This can create some inconvenience when using banks that do not use categories in the patch name (for example, BELL, ARP, etc.). This is easily solved by switching to a peer-to-peer structure: we move the subfolders to the root of the Patches folder and delete the old folder with the prt_omn.index file. Restart Omnisphere, wait until the black screen disappears.
– Removed duplicate banks that came out under different names
– Removed empty folders
– Partially removed special characters in patch names (#,(,),{,},[,],–)
– Removed junk words in bank names (omnisphere, the , bank, library, sound, audio, vol, etc.)
– Roman numerals in bank names are replaced by Arabic ones
– If there are additional banks, all banks are numbered starting from the first, if there are no subsequent banks, the numbering from the first
is removed – All unnecessary files that are not related to the functioning of the library (documents, images not used by Omnisphere, service files) have been removed operating systems and other garbage)
– Graphic covers have been added to some libraries
.\STEAM\Omnisphere\Settings Library\Patches
├───ALL-VARIOUS
│ ├───Aberration – Remotus
│ ├───Airwave – 20 Years
│ ├───Aliento – Amanece
│ ├───APSD – Journey to Arcturus
│ ├───Arte Nuovo – Delight 1
│ ├───Arte Nuovo – Delight 2
│ ├───B-Rackz – RnB Monster
│ ├───BigAnt – Wrld On Drugs
│ ├───BroBeatz – Isolation
│ ├───BroBeatz – Terrestrial 2
│ ├───Canary Julz – Planet Neptun 3
│ ├───Cartel Loops – Flat Earth
│ ├───Chris OG – Static
│ ├───CL-Projects – Realm 1
│ ├───CL-Projects – Realm 2
│ ├───Colarium Sounds – Cosmic Arps
│ ├───Cratez – Omni Messiah
│ ├───Cratez – The Council
│ ├───Cymatics – Venom
│ ├───Davide Puxeddu – Planet Omni 1
│ ├───Davide Puxeddu – Planet Omni 2
│ ├───DJ Shawdi P – Vengeance
│ ├───DrumSelect – H2O
│ ├ ───God Soundz – 808 Mafia
│ ├───Hidden Path Audio – Arcta
│ ├───Hillsong – Oceans
│ ├───Hillsong – United Zion
│ ├───Ikarus – Ethnicity
│ ├───J. Rent – Bootleg
│ ├───Jay Snare – Elysium
│ ├───Juneaux – Analog World
│ ├───KBeaZy – Echo
│ ├───KookUp – Omnisphere
│ ├───Laniakea – Art of Chill 1
│ ├ ───Laniakea – Art of Chill 2
│ ├───Lil Mister – New Waves
│ ├───LoopGoonz – Underworld
│ ├───Lukrative – Dusk
│ ├───Man Makes Noise – Duck of Death
│ ├───Man Makes Noise – Lobby Piano
│ ├───Mayeniac – Strawberrita Dreams
│ ├───MB13 Beatz – Dark Paradise
│ ├───Mr Amine – Hollysphere
│ ├───Mulperi – Electro Essentials
│ ├───Onlyxne – 808 Mafia
│ ├───ProdMattButt – The Booty Bank
│ ├───Producer Plugin – Quarantine Pack
│ ├───PulseSetter – Disruptor
│ ├─ ──Rocky Mountain – Polar Ice
│ ├───Ryan Wussow – Pad
│ ├───Sami Younes – Magma
│ ├───SaucierSquad – Alecto Retrosphere
│ ├───SaucierSquad – Alecto Syzygy
│ ├───Snow Audio – PULSE
│ ├───Sound Dust – Cloud Cello
│ ├───Sound Dust – Untopia
│ ├───Soundescape – Nordlys
│ ├───Soundescape – Synthetica
│ ├───Soundethers – Dreaming
│ ├───Stephen Wey – VoxWorks
│ ├───Time+Space – Dark Ambience
│ ├───Touch The Universe – Ethereal Electronics
│ ├─ ──TSCo – Bowed Textures 1
│ ├───TSCo – Bowed Textures 2
│ ├───VisceralInst – Aggresive Trailer
│ ├───Wags RFM – Omnipatches
│ ├───Waveformless – Encompass
│ ├───XaviorJordan – Dimension
│ ├───YGN Prodigy – R&B Still Alive
│ ├───YGN Prodigy – Scarface
│ ├───YLDKP – Fashion
│ ├───YLDKP – Pluto
│ ├───Zeitaugen – The Science Fiction
│ ├─ ──Zenhiser – Psytrance
│ └───Zero-G – Celtic Atmospheres
├───AngelicVibes
│ ├───AngelicVibes – Moonlight │ ├───AngelicVibes
– Orion
│ └───AngelicVibes – Stargazer ──Audiority – Cinematic 3 │ ├───Audiority – Cinematic 4 │ ├───Audiority – Collection 1 │ ├───Audiority – Dancesphere │ ├───Audiority – Darkscapes │ ├───Audiority – Driving Force 1 │ ├───Audiority – Driving Force 2 │ ├───Audiority – Magnitude 1 │ ├───Audiority – Magnitude 2 │ ├───Audiority – Modern EDM Audiority – Relative Dimension │ ├───Audiority – Scattered Grains
│ ├───Audiority – Shimmer Sky
│ └───Audiority – Trapsphere
├───BigWerks
│ ├───BigWerks – Cosmos
│ ├───BigWerks – Golden Gauntlet
│ ├───BigWerks – Mafia
│ ├─ ──BigWerks – Phi Phi
│ └───BigWerks – Ultron
├───DrumVault
│ ├───DrumVault – Amber
│ ├───DrumVault – Amplify
│ ├───DrumVault – Antidote
│ ├──DrumVault – Anubis
│ ├───DrumVault – Axiom
│ ├───DrumVault – Black Diamond
│ ├───DrumVault – Black Magic 1
│ ├───DrumVault – Black Magic 2
│ ├───DrumVault – Black Pawn
│ ├─ ──DrumVault – Black Swan 1
│ ├───DrumVault – Black Swan 2
│ ├───DrumVault – Cobalt
│ ├───DrumVault – Coke Like The 80s
│ ├───DrumVault – Crimson
│ ├───DrumVault – Dark Horse
│ ├───DrumVault – Destiny
│ ├───DrumVault – Echo Falls 1
│ ├── ─DrumVault – Echo Falls 2
│ ├───DrumVault – Eden
│ ├───DrumVault – Emerald
│ ├───DrumVault – Ethernet
│ ├───DrumVault – Glacier
│ ├───DrumVault – High Fashion
│ ├─ ──DrumVault – Horizon
│ ├───DrumVault – Jade
│ ├───DrumVault – Karukera
│ ├───DrumVault – Magenta
│ ├───DrumVault – Medusa
│ ├───DrumVault – Obscure 1
│ ├── ─DrumVault – Obscure 2
│ ├───DrumVault – Pandora
│ ├───DrumVault – Pharaoh
│ ├───DrumVault – Polaris
│ ├───DrumVault – Rainbow Road
│ ├───DrumVault – Rodeo 1
│ ├───DrumVault – Rodeo 2
│ ├───DrumVault – Shangri-la
│ ├───DrumVault – Solstice
│ ├─── DrumVault – Straplanta
│ ├───DrumVault – The Fog
│ ├───DrumVault – The Forest
│ ├───DrumVault – Tropical
│ ├───DrumVault – Vardos
│ ├───DrumVault – Versace Veterans
│ ├── ─DrumVault – White Horse
│ ├───DrumVault – Witches Fruit
│ └───DrumVault – Zenith
├───Gahrn Audio
│ ├───Gahrn Audio – Symbiosis
│ ├───Gahrn Audio – Synchronicity
│ └── ─Gahrn Audio – Ylem
├───HQSoundz
│ ├───HQSoundz – Drops
│ ├───HQSoundz – Godz
│ ├───HQSoundz – Perdition
│ └───HQSoundz – Smaragd
├───HZE
│ ├───HZE – Dark Waves
│ ├───HZE – Dark Waves Bonus
│ ├───HZE – Insomnia
│ └ ───HZE – Night Circus
├───ILIO
│ ├───ILIO – Ascension
│ ├───ILIO – EDM Eclipse Lunar
│ ├───ILIO – EDM Eclipse Solar
│ ├───ILIO – EDM Fire
│ ├───ILIO – EDM Ignition
│ ├───ILIO – Fire Water
│ ├───ILIO – Hardwired
│ ├───ILIO – Pulsar
│ ├───ILIO – Revolve
│ ├───ILIO – Robotica
│ └───ILIO – The Mint
├───IndustryKits
│ ├───IndustryKits – Nebula
│ ├───IndustryKits – Golden Gates
│ ├───IndustryKits – SuperStar O
│ └───IndustryKits – What's Hot Now
├───Kit Plug
│ ├───Kit Plug – Aperture
│ ├───Kit Plug – Neptune
│ ├───Kit Plug – Skyfall
│ └───Kit Plug – Status
├───Luftrum
│ ├───Luftrum – 14
│ ├───Luftrum – 18
│ ├───Luftrum – Ambient 2
│ ├───Luftrum – Auralis
│ ├───Luftrum – Equilibrium
│ └ ───Luftrum – Expanse
├───Lunar Pole
│ ├───Lunar Pole – Cinematic Drums
│ ├───Lunar Pole – Epic Drums
│ ├───Lunar Pole – Epic Enigma
│ └───Lunar Pole – Nostalgia
├───MIDIssonance
│ ├───MIDIssonance – Kinejo
│ ├───MIDIssonance – Kubo
│ ├───MIDIssonance – Mondo
│ ├───MIDIssonance – Movado
│ ├───MIDIssonance – Signalo
│ ├───MIDIssonance – Symmetry
│ ├───MIDIssonance – Tajdo
│ └───MIDIssonance – XLV
├───Nozytic
│ ├─── Nozytic – Annabella
│ ├───Nozytic – Dark Legend
│ ├───Nozytic – High Energy
│ └───Nozytic – Knight Savage
├───Peter James
│ ├───Peter James – Analog Christmas
│ ├── ─Peter James – Analog Dreams
│ ├───Peter James – Heanvely 1 │ ├───Peter
James – Heanvely 2 James – Petes Multis │ ├───Peter James – Transcendent │ ├───Peter James – Ultimate ARP n Rhythmic
│ ├───Peter James – Ultimate Lead n Bass
│ ├───Peter James – Ultimate Pads
│ └───Peter James – Youth Revival
├───Plughugger
│ ├───Plughugger – A Bad Place
│ ├─ ──Plughugger – Acidland
│ ├───Plughugger – Altered Piano
│ ├───Plughugger – Ambient Kazoo
│ ├───Plughugger – Atari Avalon
│ ├───Plughugger – Bassphere 1
│ ├───Plughugger – Bassphere 2
│ ├───Plughugger – Bassphere 3
│ ├───Plughugger – Dark EDM
│ ├───Plughugger – Deep Ocean
│ ├───Plughugger – Deity │
├───Plughugger – Deity VA
– Distorted Evo Fantasy
│ ├───Plughugger – Distorted Evo Horror
│ ├───Plughugger – Distorted Evo Space
│ ├───Plughugger – Dreamland
│ ├───Plughugger – Electro Analog AS
│ ├───Plughugger – Electro Royale
│ ├───Plughugger – Elektroniq
│ ├───Plughugger –
EMP3 Ensonisphere
│ ├───Plughugger – Event Horizon
│ ├───Plughugger – Inferno
│ ├───Plughugger – JP8K Legends
│ ├───Plughugger – JP8K Legends VA
│ ├───Plughugger – Lounge Electro
│ ├── ─Plughugger – Modus Operandi
│ ├───Plughugger – Operator One
│ ├───Plughugger – Partyhorn
│ ├───Plughugger – Smash
│ ├───Plughugger – Supersaw EDM
│ ├───Plughugger – Technique
│ ├─ ──Plughugger – The Coil
│ ├───Plughugger – The Underground
│ ├───Plughugger – The Void
│ ├───Plughugger – Toys After Dark
│ ├───Plughugger – Ultra One
│ ├───Plughugger
–
UltraVirus Plughugger – World of Sin
_ _ ─PlugInGuru – Airwave 3 LOOPS │ ├───PlugInGuru – Airwave Box Of Noise │ ├───PlugInGuru – BOOOO BONUS │ ├───PlugInGuru – BoooomBox │ ├───PlugInGuru – Del Norte EDM Chill │ ├─── PlugInGuru – ESC Personal Flavors │ ├───PlugInGuru – ESC Tribute │ ├───PlugInGuru – IS Galactik
│ ├───PlugInGuru – Kid Anthem 1
│ ├───PlugInGuru – Kid
Anthem
2 ──PlugInGuru – MegaMagic Bells n Winds │ ├───PlugInGuru – MegaMagic Cello │ ├───PlugInGuru – MegaMagic Dreams │ ├───PlugInGuru – MegaMagic Guitars 1 │ ├────PlugInGuru – MegaMagic Guitars 2 ├ │ ─PlugInGuru – MegaMagic PADS │ ├───PlugInGuru – MegaMagic Viola │ ├───PlugInGuru – MegaMagic Violin │ ├───PlugInGuru – Northern Impakt │ ├───PlugInGuru – Northern Lights │ ├─── OMG DInGuru 1 │ ├───PlugInGuru – OMG Drums URBAN RMX
│ ├───PlugInGuru – Omni-X 1
│ ├───PlugInGuru – Omni-X 2
│ ├───PlugInGuru – OmniChill │
├───PlugInGuru – OmniPulse 1 – OmniPulse 3 │ ├───PlugInGuru – Omniverse 1 │ ├───PlugInGuru – Omniverse 2 │ ├───PlugInGuru – Omniverse 3 Ready 1 │ ├───PlugInGuru – RetroSphere 1 │ ├───PlugInGuru – RetroSphere 1 BONUS │ ├───PlugInGuru – Sabresphere 1 │ ├───PlugInGuru – Sabresphere 2 │ ├───PlugInGuru – Signs of Life │ ├───PlugInGuru – Signs of Life BONUS │ ├───PlugInGuru – Signs of Radioactive Life │ └───PlugInGuru – TOXIC
├───ProdbyJack
│ ├───ProdbyJack – Analog Colors
│ ├───ProdbyJack – Blood Moon
│ ├───ProdbyJack – Diamonds
│ ├───ProdbyJack – Platinum
│ └───ProdbyJack – Rebirth
├── ─Producer Standard
│ ├───Producer Standard – Assuage
│ ├───Producer Standard – Bankroll
│ ├───Producer Standard – Binary
│ ├───Producer Standard – Blackmail
│ ├───Producer Standard – Carpe Diem
│ ├───Producer Standard – Levels
│ ├───Producer Standard – Maverick
│ ├───Producer Standard – Poolside
│ └───Producer Standard – Purge
├───PVLACE
│ ├───PVLACE – 808 Mafia 1
│ ├───PVLACE – 808 Mafia 2
│ ├───PVLACE – 808 Mafia 3
│ ├───PVLACE – 808 Mafia 4
│ ├───PVLACE – 808 Mafia 5
│ ├───PVLACE – 808 Mafia 6
│ ├───PVLACE – 808 Mafia
7 │
└───PVLACE – 808 Mafia Essentials
1 Underworld – Trinitum │ └───Sonic Underworld – Zinar ├───Sound Gods │ ├───Sound Gods – IT Vol. 1 │ ├───Sound Gods – IT Vol. 2 │ └───Sound Gods – Resurrected ├───soundMajorz │ ├───soundMajorz – Black Mirror │ ├───soundMajorz – Oasis │ ├───soundMajorz – vybe 1 │ └───soundMajorz – vybe 2
├───Soundsdivine
│ ├───Soundsdivine – Acoustic Reality
│ ├───Soundsdivine – Binary Worlds 1
│ ├───Soundsdivine – Binary Worlds 2
│ ├───Soundsdivine – Earth Magic
│ ├───Soundsdivine – Mystic
│ ├───Soundsdivine – Rhythm n Sound
│ ├───Soundsdivine – Rough Edges
│ ├───Soundsdivine – Special Effects
│ ├───Soundsdivine – Surplus
│ └───Soundsdivine – Unplugged
├───String Audio
│ ├───String Audio – Darkless
│ ├───String Audio – Lightless
│ └───String Audio – Unhuman
├───Studio Sounds
│ ├───Studio Sounds – Mirage
│ ├───Studio Sounds – Omen
│ ├───Studio Sounds – Rosaries
│ └───Studio Sounds – Skeletons
├───StudioPlug
│ ├───StudioPlug – Alice
│ ├───StudioPlug – Ambience
│ ├───StudioPlug – Anime
│ ├───StudioPlug – Celestial Keys
│ ├───StudioPlug – Digital Bells
│ ├─ ──StudioPlug – Lights Out
│ ├───StudioPlug – Metro Boomin
│ ├───StudioPlug – Moonrock
│ ├───StudioPlug – Pad City
│ ├───StudioPlug – Reaper
│ ├───StudioPlug – Rockstar
│ ├ ───StudioPlug – Space Bells
│ ├───StudioPlug – Space Wrld
│ ├───StudioPlug – The Hills
│ ├───StudioPlug – Time Glitch
│ └───StudioPlug – Wicked
├───SubsonicArtz
│ ├─ ──SubsonicArtz – Gaia
│ └───SubsonicArtz – Interstellar
├───That Worship Sound
│ ├───TWS – ADSR
│ ├───TWS – Carbon
│ ├───TWS – Dream of Sines
│ ├───TWS – Dreamwave
│ ├───TWS – Essentials
│ ├───TWS – Foundations Arps
│ ├───TWS – Foundations Bass
│ ├───TWS – Foundations Leads
│ ├───TWS – Foundations Pads
│ ├───TWS – Infinity 1
│ ├───TWS – Infinity 2
│ ├── ─TWS – Infinity 3
│ ├───TWS – Majestica │ ├───TWS
– Spectrum
│ └───TWS – The Unwritten Tom Wolfe's – Atomos │ ├───Tom Wolfe's – Halcyon 1 │ └───Tom Wolfe's – Halcyon 2 ├───TopSounds │ ├───TopSounds – Dark Nights
│ ├───TopSounds – Dissipate
│ ├───TopSounds – Eagle Eye
│ ├───TopSounds – Handsome
│ ├───TopSounds – Illusions
│ ├───TopSounds – Tangerine Dream
│ ├───TopSounds – Time Travel
│ ├───TopSounds – Twin Peaks
│ └───TopSounds – Venutian
├───Trap VA – Bonuses
│ ├───Shobeat – December Trap
│ ├───Shobeat – Halloween
│ ├───Shobeat – July Trap
│ ├───Shobeat – June Trap
│ ├───Shobeat – May Trap
│ ├───Shobeat – No Cap
│ ├───Shobeat – October Trap
│ ├───Shobeat – Quiet Soul
│ ├─ ──Shobeat – September Trap
│ ├───Shobeat – Tvy Keith
│ ├───Shobeat – XXI Vibes
│ ├───Smemo – Sound Gunnz
│ ├───StudioTrap – Drip Lord
│ └───StudioTrap – Legacy
├───Treesound
│ ├───Halfway – Don't Drown
│ ├───Halfway
– FullyLoaded 2
│ ├───Halfway n Based1 – Afterlife
│ ├───Pilgrim – Solace
│ └───Tyquil – Yellow Hoodie Szn
├───Triple Spiral Audio
│ ├───Triple Spiral – Cloud Atlas
│ ├── ─Triple Spiral – Discovery Blockbuster
│ ├───Triple Spiral – Discovery Crime
│ ├───Triple Spiral – Discovery Documentary
│ ├───Triple Spiral – Discovery Horror
│ ├───Triple Spiral – Discovery Reality
│ ├── ─Triple Spiral – Discovery Trailer
│ ├───Triple Spiral – Dreamer
│ ├───Triple Spiral – Empty Fields F2
│ ├───Triple Spiral – ESC Deep Forest
│ ├───Triple Spiral – Journeys
│ ├───Triple Spiral – Nordic 1
│ ├───Triple Spiral – Nordic 2
│ ├───Triple Spiral – Pagan 3
│ ├───Triple Spiral – Time
│ └───Triple Spiral – Traveler
├───Uneek Sounds
│ ├───Uneek Sounds – Dark and Dirty
│ ├── ─Uneek Sounds – Movie Music
│ ├───Uneek Sounds – Spheres of Destiny
│ └───Uneek Sounds – Synthetic
├───Unfinished
│ ├───Unfinished – Amara
│ ├───Unfinished – Capricorn
│ ├─ ──Unfinished – Colossus 1
│ ├───Unfinished – Colossus 2
│ ├───Unfinished – Colossus 3
│ ├───Unfinished – Colossus 3 Tribute
│ ├───Unfinished – Cyberia
│ ├───Unfinished – Ferox
│ ├───Unfinished – GaiKaiju
│ ├───Unfinished – GaiKaiju Tribute
│ ├───Unfinished – Horizon 1
│ ├───Unfinished – Horizon 2
│ ├───Unfinished – Horizon 3
│ ├───Unfinished – Horizon 5
│ ├───Unfinished – Humankind
│ ├───Unfinished – Lost Found
│ ├── ─Unfinished – Pangea
│ ├───Unfinished – Pangea Tribute
│ └───Unfinished – Pangea Trilian
├───Vintage Synths – Pad
│ ├───VSP – Deeper Omni
│ ├───VSP – Rain
│ ├─ ──VSP – Rhythmical
│ └───VSP – Warm Machines
└───WavSupply
├───Boyband – Waifu
├───Chaos – Delta
├───Countach – Godspeed
├───Countach – Moto GP
├───E-Trou – Apollo
├───E-Trou – Arkangel
├───E-Trou – Division
├ ───E-Trou – Eclipse
├───E-Trou – Solar
├───E-Trou – Tidal
├───Jo LZ – Sabretooth
├───JRHITMAKER – Ninja
├───JRHITMAKER – Summer
├─ ──JRHITMAKER – Villain
├───KC Supreme – Aero
├───KC Supreme – Euphoria
├───KC Supreme – Resin
├───LeauxFi – Aurora
├───Martianz – Carnival
├───Martianz – Dawn
├───Martianz – Genesis
├───Martianz – Sunset
├───mjNichols – Invictus
├───mjNichols – Midnite
├───mjNichols – Renegade
├───mjNichols – Sparta
├───Nick Mira – Athena
├───Nick Mira – Chernobyl
├───Nick Mira – Havoc
├───Nick Mira – Luna
├───Nick Mira – Napalm
├── ─Nick Mira – Shogun
├───Pharaoh Vice – Fairfax
├───Pharaoh Vice – Melrose
├───Pharaoh Vice – Mongo
├───Pharaoh Vice – Nostalgia
├───Pharaoh Vice – San Diego
├─── Roy Major – Downrange
├───Roy Major – Titan
├───TouchOfTrent – Hitman
├───TouchOfTrent – Stealth
├───TouchOfTrent – Tsunami
└───Wyatt x Taz Taylor – Fallout