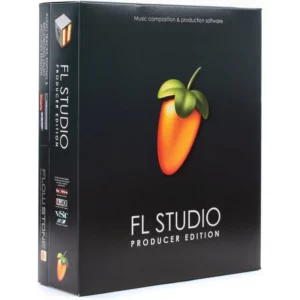 Image-Line's FL Studio 20 is a popular digital audio workstation (DAW) for Windows users, designed for music production, recording, mixing, and mastering. The software is widely used by music producers, beatmakers, and sound designers in various genres of music, from hip-hop to electronic dance music (EDM) to pop.
The software features a modular design, which allows users to customize and arrange the interface to their liking. The interface is also fully scalable, which means that it can be adjusted to fit any screen size or resolution, making it perfect for both desktop and laptop users.
FL Studio 20 is its extensive library of plugins, samples, and loops. The software comes with over 80 plugins, including synthesizers, effects, and mastering tools. The plugins are designed to work seamlessly with FL Studio 20 and offer a wide range of sound-shaping capabilities. Additionally, FL Studio 20 comes with a massive library of samples and loops, covering various genres and styles of music, from orchestral to trap to house.
FL Studio 20 also offers a range of advanced features, such as multi-track recording, time stretching and pitch shifting, and automation of almost every parameter. The software supports a wide range of audio formats, including WAV, MP3, and OGG, and can also export to various file formats, including MIDI, MP3, and WAV.
FL Studio 20 is a versatile and powerful DAW for Windows users that offers a range of features and tools for music production and mixing. Whether you're a beginner or an experienced music producer, FL Studio 20 is definitely worth checking out.
RePack features:
This 20.9.2 (Build 2963) giveaway was made possible by 
Soul Storm , which cracked 
Zom
's paid version.
Type
 : installation
Treatment
 : carried out
The version includes all plugins included in 
the All Plugins Edition
 .